By Dave Candler, CEO, Swimming Teachers' Association
Swimming is one of the most beneficial sporting activities for all-round fitness, and mental health and wellbeing – and unlike any other sport, it's a key life skill. But it was hit hard by the pandemic – Sport England previously stated it was the hardest hit of all the sports. As a result, millions of children lost out on the opportunity to start or access their regular lessons.
As we now move forward to help swim schools recover from the fallout, and get children back into lessons, the industry is facing a new challenge – a nationwide shortage of swimming teachers, which is impacting on the opportunity for children to access swimming lessons, for which there is high demand.
Teacher shortages have always been a concern, but COVID exacerbated the issue – our survey in November 2021 identified that swim schools lost 50% of their teachers during the pandemic to other industries.
More than four-fifths (83%) of the swim schools surveyed also said they had a waiting list, with more than two-thirds agreeing the current swimming teaching shortage is impacting on the number of young learners they can teach.
There has always been a swimming teaching shortage in the UK but the pandemic has really exacerbated the situation; the biggest concern for us as an educational charity is the impact the shortage is having on children being able to access swimming lessons, with thousands of children potentially sitting on waiting lists at this most critical time.
We therefore urgently need to attract new people to the swimming teaching profession so we can start reducing these swim school waiting lists.
The Swimming Teachers' Association (STA) is a small charity, and we don't receive any government funding, but as a national governing body for swimming too, we simply cannot wait around any longer or we will lose a whole generation of young swimmers.
We need to take a proactive stance, step-up, and tackle this issue head-on now to help everyone, and ensure we don't have a lost generation of young swimmers who will grow up not being able to swim and not knowing how to be safe in and around water.
Therefore, to support all those involved in grassroots swimming, we have created 'STAnd Up for Swimming' and we are pledging tens of thousands of our charity funds in 2022 to train many hundreds of new swimming teachers around the UK.
We know, and our industry survey reinforced this, that the main issue is the cost of training. With STAnd Up for Swimming, we are removing this barrier for all swim schools (STA and non-STA swim schools and operators) through the provision of free training.
There are other issues too, relating to pool availability and the hiring of pool space, but facilities are beyond our control, therefore we are focussing our expertise and resources on the main issue of training.
As evidenced in the recent 'Inclusion Study' we conducted with ukactive, we are committed to creating workforce opportunities which are truly accessible, and STAnd Up for Swimming gives us an opportunity to talk about swimming teaching and explore an array of inclusiveness projects.
STAnd Up for Swimming launched in January 2022, with the first course taking place in Leeds. The areas identified as being worst impacted by the swimming teacher shortage are being prioritised – they include the South East, Yorkshire and Humber, North West, South West, and the West and East Midlands, where courses for more than 100 new learners are already scheduled. These learners, once qualified, will go on to teach many thousands of children in their careers.
2022 is also STA's 90th anniversary. To mark this we wanted to do something big, something that would have a huge impact on the swimming teaching industry. We want to help all swim schools that are struggling at the moment to attract and recruit teachers. Ultimately for STA as a charity, more swimming teachers means we can teach more children to learn how to swim.
The Swimming Teachers' Association is a member of the ukactive Strategic Partner Group – find out more here.
Disclaimer: Any views or opinions expressed are solely those of the author and do not necessarily represent those of ukactive.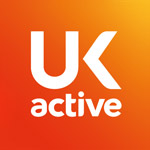 More People More Active More Often