By Chris Foster, Head of Learning and Development, ukactive
We are in the business of people. From the sector's 189,000-strong workforce to the 10 million members we engage with every day, people are at the centre of everything the physical activity sector stands for.
The COVID-19 pandemic has elevated the importance we already place on people. Leaders have had to step up to a level that they may never have imagined they'd be required to achieve in their careers, and our frontline workforce has – in a lot of cases – had to adapt to life on furlough.
Despite these challenges, many have responded in an agile way, moving their services into the virtual world and helping their customers remain active despite the challenges we all face. I believe this demonstrates the incredible level of professionalism and compassionate leadership of the physical activity sector's workforce.
Something that has always struck me is that the physical activity sector workforce also has a huge thirst for learning and development. From personal trainers looking to develop their knowledge of a specific client population so that they can help more people become active, to people working their way up the career ladder by developing leadership capabilities, our sector is eager to learn and progress.
Now is a great time for our sector to pause, reflect, and learn. A number of ukactive members are leading the way in creating opportunities for learning and development; Premier Global NASM opened up access to its CPD courses on Mental Toughness and its Optimum Performance Training course, and Active iQ has offered access to a library of online courses via its Skills Hub (request access here).
We've also seen great innovation from the likes of Future Fit Training, which has reworked its ProZone to create a MemberZone, which allows clubs and leisure centres to remain connected with their members and customers and promote positive mental and physical wellbeing to members and staff alike while they are away from their facilities.
As the sector turns its attention to reopening, our training providers are working hard to ensure that we do not see a skills gap open up. Online learning is now the norm. Approximately 80% of training providers are expecting online delivery to further assist with training in the future, according to CIMSPA's Covid-19 Sector Impact Phase 1 Report.
But in a people-centred industry, our fitness professionals will need the support of operators to guarantee that they can complete their qualifications with a final practical assessment. ukactive will continue to work closely with CIMSPA and our members to find practical ways that work for all concerned.
In a post-lockdown world, our role in renewing the wellbeing of the nation will be front and centre like never before and our amazing people will be the most important factor for a successful return to business. Supporting the workforce during lockdown through proactive leadership is essential, and using this time to engage in learning and development opportunities will help to ensure that we come out of the other side stronger than ever before.
Look out for the latest stories and blogs in our Together series on the ukactive News page and Journal. For the latest sector guidance and daily analysis, visit the ukactive COVID-19 hub.
If you are a ukactive member and want to share your story, please contact your account manager or send an overview of your story to: press@ukactive.org.uk.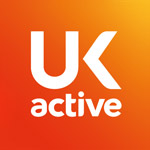 More People More Active More Often