ukactive has issued the following statement in response to the Chancellor's announcement to extend the Coronavirus Job Retention Scheme yesterday (12 May)
Huw Edwards, CEO of ukactive, said: "ukactive welcomes with caution the announcement from the Chancellor that the Coronavirus Job Retention Scheme will be extended until the end of October as well as the introduction of partial furlough for businesses.
"With a significant portion of the 189,000 people our sector employs currently furloughed, the retention of the 80% salary level within the scheme is important for our workforce and this is something ukactive has called for as part of the reopening strategy for our sector.
"However, there remain serious concerns that businesses will be expected to contribute to the salary of furloughed staff from August, even if facilities are required to remain closed.
"With no income for the past two months and no confirmation of when our sector will be allowed to reopen, this will place a huge burden on operators – a situation which could lead to large-scale job losses as many businesses will be unable to pay staff while they remain closed.
"We urge the Chancellor to provide clarity as soon as possible and to consider exemptions for those sectors which are mandated by the Government to remain closed.
"ukactive will continue to work constructively with the Government to ensure the right support for the physical activity sector, because our facilities and services have a vital role to play in our health and wellbeing once the lockdown is eased."
Workforce policy calls from ukactive:
Extend the Coronavirus Job Retention Scheme until October, and for as long as necessary, to ensure businesses have continued support as social distancing measures progress.
Ensure a regular review of the Coronavirus Job Retention Scheme, and at least 45 days' notice before the scheme closes, to allow businesses to make staffing decisions with confidence, and protect jobs.
Establish a partial furlough or salary support scheme for the physical activity sector while social distancing rules apply, providing up to 50% cover for salaries, up to a maximum of £1,250 per month.
To read the full list of policy calls made by ukactive, click here.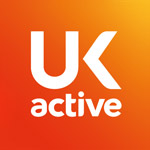 More People More Active More Often