By Kerstin Obenauer, Country Director, EGYM UK
As leisure facilities start to re-open after months of closure, it's worth taking stock and considering what we have learnt from the lockdown experience. I believe we have an opportunity to work together to build a stronger, more resilient sector, better aligned to the health needs of the population.
Despite the Chief Medical Advisor, Professor Chris Whitty, addressing the nation and stating that, "exercise is one of the best things you can do" to protect against infection, and that, "There is no situation, there is no age and no condition where exercise is not a good thing", when it came to reigniting services after imposed closure, despite the tireless work of ukactive, Community Leisure UK and CIMSPA, the doors of our sector were left closed. This suggests a disparity between the value we believe ardently that we deliver to society, and the perception of that value by government and key government advisors.
For years, we have been servicing individuals who have an inherent motivation to become 'fitter' and 'stronger'. This has meant only very small increases in market penetration, year on year. If, as a sector, we want to extend our influence and be valued as a credible delivery partner to the nation's public health strategy, we need to find ways to engage a much wider segment of the population – 'The Everyone' – and evidence success in the achievement of health outcomes. We need to tap into the new wave of 'health-seekers' – individuals keen to integrate physical activity into their daily routine, not to be fitter or stronger but to be healthier and live a more fulfilling life.
So, how do we do this? We do it together. It has to be through a sector-wide collaboration. In addition to the development of solutions which enable the prescription and management of complex bespoke, scientifically proven programmes which tackle specific health conditions, we also need to become much better at evidencing outcomes and sharing data. This will allow a much closer collaboration with healthcare partners, enabling a person-centred, whole system approach to healthcare. At present, the physical activity sector and healthcare sectors work largely in silo. This has to change.
For the past few years, EGYM has been focused on developing software-driven solutions which address very specific health needs. Most recently we launched Immunity Boost to help individuals fight infection.
There is a wealth of scientific evidence that supports a positive link between strength training and immunity. We developed our Immunity Boost programme in response to an extensive review of scientific literature exploring the correlation between exercise and immunology. Science has proven that strength training can fire up the immune system, improving the body's ability to fight infection – including COVID-19.
There is a caveat though. Over-training can have an adverse effect, actually leading to an inflammatory response which can be detrimental in the fight against infection. Training therefore has to be very carefully controlled to ensure optimal effect. EGYM has developed a programme which protects against overtraining while being stimulating enough to have a positive effect.
In 2018, EGYM also launched Metabolic Fit. This training programme has been specifically designed to deliver optimal training for type 2 diabetes patients. The automated, progressive programme is designed to increase insulin receptor sensitivity and reduce blood glucose levels long-term. This is achieved by the slow building of strength endurance, which the German Diabetes Association has found to be the most effective type of training for those with diabetes. The focus is on the increasing muscle stimulus without triggering a significant rise in blood pressure.
Both programmes are based on solid scientific findings and are available as pre-programme options  via the EGYM Smart strength circuit. Making such programming available, enables trainers to prescribe effective, safe, progressive strength training plans which tackle health issues affecting a significant percentage of the population, without having to fully understand the science behind the prescription.
In addition, all workout and performance data is logged and, given the necessary permissions, can be easily digitally shared. This makes it possible for gym floor trainers to collaborate with healthcare professionals in order to deliver a joined up approach to client care.
EGYM is developing solutions today for the needs of tomorrow and we firmly believe that our sector can play a vital role in the health of the nation if we all work together. Recently, the Prime Minister announced a new COVID-19-inspired obesity strategy and while there are references to the importance of being active, the focus is very much on diet and nutrition. This is disappointing. As a sector, we need to be able to produce evidence that our services deliver significant health benefits for large segments of the population, making the case for supported, physical activity prescription and management unequivocal.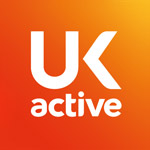 More People More Active More Often