ukactive is delighted to announce today (20 August) the first edition of the Great British Week of Sport, celebrating the power that sport and activity has on our physical, mental and social wellbeing.
The celebration will take place from Saturday 19 September to Sunday 27 September, forming the bedrock of the UK's delivery of the European Week of Sport.
A series of events across the week will showcase the huge variety of sports and activities which help people of all ages to be more active and reap the mental, social and physical benefits.
Across Britain, people will be encouraged to use #BeActive on social media during the week to share the activities they love most and help inspire others to get involved.
ukactive, in partnership with Sport England, the UK Government and the European Commission, will work with a host of partners to deliver focussed activities supporting a diverse range of audiences throughout the week:
Saturday 19 September: The Great British Week of Sport will kick off with 'World United'. Spearheaded by leading fitness brand, Les Mills, World United is a global festival of fitness that uses exclusive online workouts, filmed during lockdown by 300 instructors, to help fitness facilities encourage visitors back to their venues.
Sunday 20 September: StreetGames will kick off a week of support through its local communities across the Midlands, helping to bring sports and activities to children, families and young people.
Monday 21 September: Mental health charity Mind will work alongside a number of its regional 'Minds' across the UK to provide people the chance to witness how being active can have a positive impact on many contributing factors that cause us stress, anxiety and fear.
Tuesday 22 September: ukactive will team up with RED Together, a national movement that empowers people to get active their way – celebrating the power of physical activity in bringing the nation together by encouraging everyone to wear red during their run, swim, cycle or favourite fitness activity.
Wednesday 23 September: The week plays host to National Fitness Day, which celebrates the fun of fitness and physical activity, as gyms, leisure centres and sports providers across the UK offer thousands of free activities for visitors to try. Bear Grylls, with BMF, will be kicking off the day this year with a special event, to be revealed closer to the date.
Thursday 24 September: Iron Man, Nike athlete and Great British Week of Sport Ambassador, John McAvoy will be working with Fulham Reach Boat Club to offer young people the chance to try some new activities, including rowing on the Thames, while sharing his experience of how sport changed his life.
Friday 25 September: ParaDance will support a day focussed on the inclusivity of sport, engaging a wide range of people to come together, be active and have fun through the power of dance virtually.
Saturday 26 September: A 'Girls' Night In' will see music and fitness combine to engage women and girls to #BeActive. Supported by influencers and DJs, the night will bring a new meaning to the girls' night.
Sunday 27 September: The week will be capped off by Ordnance Survey, with its Get Outside campaign to support and encourage Britain to get outside and discover new routes and green spaces to use for activity.
And throughout the week, people will be encouraged to get active using the free 'Active 10' walking and 'Couch to 5k' running apps, in partnership with Public Health England's Better Health campaign.
While the week celebrates the value of grassroots sport and physical activity to millions of people who live in Great Britain, some familiar faces will help to promote the events, including Team GB Hockey gold medallist, Georgie Twigg; Paralympic gold medallists, Baroness Tanni Grey-Thompson and David Smith; Nike triathlete John McAvoy; RED Together Founder, Hannah Beecham; and Football Beyond Borders Coach, Debra Nelson.
Baroness Tanni Grey-Thompson, Chair of ukactive, said: "We are delighted to launch the Great British Week of Sport, celebrating everything that's great about our passion for physical activity and sport.
"We are living in challenging times, which makes it all the more important we celebrate the incredible spirit and unity through sport and activity that makes our communities stronger.
"Every day, taking part in physical activity and sport brings people together in a way that is very unique, making our gyms, leisure centres and sports venues part of our social fabric.
"The Great British Week of Sport will show that physical activity is available to everyone, no matter what your background, age, gender, race or ability, and that being active together is an amazing thing."
Tim Hollingsworth, CEO of Sport England, said: "Enjoying sport and being physically active can make us all happier and healthier, which is why Sport England is pleased to support the first Great British Week of Sport.
"We know that sport is a powerful means to bring people together, and so a full week dedicated to showcasing fun and enjoyable activities to encourage people of all ages to get involved means more people should have the opportunity to enjoy the benefits of being active."
Sports Minister Nigel Huddleston said: "It's never been more important to look after our physical and mental health, and I know that sports facilities across the country have worked really hard to welcome people back safely.
"I encourage everyone to get involved in the Great British Week of Sport and discover new and exciting ways to get active – whether that's online, outside in the park or at your local gym."
Debra Nelson, Football Beyond Borders Coach and Great British Week of Sport Ambassador, said: "I'm so excited to be a part of such a special event. We are all aware of the power of being a part of a community and the benefits of sport both physically and mentally. The Great British Week of Sport is a celebration of everyone getting active in unity as one community."
Hannah Beecham, RED Together founder and Great British Week of Sport Ambassador, said: "We know from the RED community that feeling a part of something special is a powerful motivator, especially during testing times. It makes being a part of this year's Great British Week of Sport even more exciting!"
To find out more about the Great British Week of Sport and to get involved – including to register events and download the free digital toolkit – visit www.gbwos.com*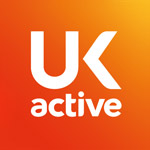 More People More Active More Often