[speaker-mute] Audio version: [/speaker-mute] [speaker]
By Dave Alstead, Head of Member Experience, ukactive [speaker-break time="1s" strength="medium"]
These are unprecedented times. Never in my lifetime would I have imagined the possibility of our current situation; living and working under strict lockdown amid a global pandemic. Yet just over a month ago, the impossible became our reality. People all over the world have had to redefine their ways of living, find creative new ways to do business, and adapt to an ever-changing situation.
Since then, it has become increasingly clear that no industry will be left immune to the devastating effects of coronavirus. The physical activity sector is no exception. Irrespective of where businesses sit within the industry, each has faced multiple challenges across all aspects of daily operations.
But amid the uncertainty and the plethora of challenges thrown our way, it is encouraging to see how many of our members have transformed a difficult situation into an opportunity for creativity and positive change.
Once perceived as a traditional 'bricks-and-mortar' industry, the physical activity sector has embraced the exact digital tools it once considered a potential threat to the fundamental aspects of its delivery model. In doing so, our sector continues to support the health and wellbeing of the population during lockdown, lifting spirits and helping people to stay physically active.
We've seen the physical activity sector reaching into homes with live workouts on Zoom, Instagram, YouTube and through Sport England's new Join the Movement hub; into neighbourhoods with outdoor dance sessions on streets; and into communities through the redeployment of our workforce to deliver essential goods.
Our momentum shows no signs of stopping. Between 31 March 31 and 7 April, Mindbody reported the completion of a staggering 200,000 classes per day across its digital platforms.
But how do we maintain this momentum in the long-term? And how do we make sure that we retain the loyalty of our membership once the reversal of the lockdown brings us back to what we once considered normal? And how do we keep a furloughed workforce engaged?
The theme of retention has always been a hot topic for the physical activity sector. Now more than ever, businesses need to work hard to keep their members and workforce engaged.
Retaining members [speaker-break time="1″ strength="medium"]
ukactive members such as CoachAi, Amplify, FitU, Playwaze and BigWave Media have each developed unique and innovative ways to support member retention during the coronavirus lockdown.
Gym and leisure operators have been incredibly proactive at utilising their social channels to connect with their members. We know some of our members have managed to get more people onto a live session than they would ever be able to fit in a studio.
But we also know that some of our members are struggling with the sudden change and urgent need to adapt. The partners listed above are well-equipped to support your business should you need them to, with such collaboration being one of the strengths of our sector.
Just as our members continue to engage customers during this period, there is also a need to continue to engage and retain the workforce at a time of great uncertainty for everyone.
 Retaining staff [speaker-break time="1s" strength="medium"]
On 20 March, the people who worked day-in, day-out to support our members to achieve their goals and aspirations were suddenly asked to stay at home. Many were placed on furlough to protect jobs and incomes in the long run.
Without regular interface, it can be challenging for employers to support their staff and maintain high levels of engagement within teams. But our sector has, on the whole, embraced the challenge of caring for staff and prioritising employee wellbeing throughout this difficult time.
From hosting weekly social sessions via video calling, to promoting access to free online courses and resources, employers across our membership are proactively supporting the physical activity workforce.
This collaborative spirit is exactly what this 'Together' series is all about. We will continue to share the innovative ways in which the ukactive network is supporting the sector and its wider mission of getting more people more active, more often.
Look out for the latest stories and blogs in our Together series on the ukactive News page and Journal. For the latest sector guidance and daily analysis, visit the ukactive COVID-19 hub. 
If you are a ukactive member and want to share your story, please contact your account manager or send an overview of your story to: press@ukactive.org.uk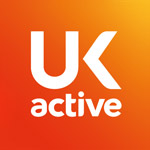 More People More Active More Often