[speaker]
By Ross McCaw, CEO, OurPeople [speaker-break time="1s" strength="medium"]
The war on COVID-19 is the only item on the global news agenda as I write this blog post. Every country across the world is embattled and their people united by a common goal to wipe out this virus and get back to normality as soon as possible.
As a tech business whose product was built of the health, fitness and leisure sectors, we have witnessed many of our clients facing tough times, with centres closing and staff losing jobs or being furloughed until the future can be re-mapped.
Communication, now more than ever, is paramount, as remote employees need to feel included and to be able to access updates on current protocol and what comes next. At OurPeople, we've been busy supporting clients to send messages and files securely in real time to home-based staff and have seen a 350% increase in messaging and broadcasts compared to normal usage, with clients benefiting from 95% engagement and read-rates by their teams.
As the crisis has deepened, some staff have found working at home isolating and the app has given them a way to stay connected as a community. It has also meant staff can easily reach out to HR teams with questions about their continued employment.
We've had some great feedback so far. Link4Life is a charity that works in the heart of the Rochdale Borough community, inspiring people to live more active, creative and healthy lifestyles. Nathan Matley, Business Analyst and Performance Manager at Link4Life, got in touch to say: "OurPeople has been a vital communication tool now our staff are working from home or furloughed. The teams are making full use of it during these testing times. It is essential given we have now closed our centres."
Aware of the value of our app in this strange, new context, we have been working tirelessly to develop an entry-level version, which we are calling OurPeople Now, that can be deployed with in 48 hours to help struggling businesses with internal communications. Potentially, it could help them to adapt their offer, for example, by offering a platform to share ideas on how to develop home fitness videos for members.
This version of the app is being offered free of charge to the NHS and care sector organisations, to help coordinate doctors, nurses, ancillary staff, care workers, thousands of retired medics returning to work and a quarter of a million volunteers. We are in awe of the work being done by these amazing people and hope our app can play some part in bolstering the effort of our incredible key workers.
In these uncertain times, everyone is feeling pressure and fear. We believe it's more important than ever that we pull together to do whatever we can to help each other. As our specialism has always been communicating to deskless or remote workers, we want to help in some way to keep teams running, motivated and informed.
We are pleased to offer OurPeople Now at a 50% discount to ukactive members (20p per person, per month with no contract and flexible payment terms).
For more information please email: hello@ourpeople.com
[speaker-break time="1s" strength="medium"]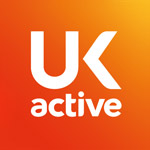 More People More Active More Often