By Jenny Patrickson, Managing Director, Active IQ
The past six weeks has seen our team go above and beyond to fulfil a wholly worthwhile collaboration with Study Active and fibodo to give back to the NHS. #DoingOurBit aims to help keep our NHS heroes on the frontline active and healthy by providing a bespoke platform of more than 40 fitness workouts created and recorded just for them.
#DoingOurBit started as a passion project for Julie Davis, Deputy Chief Operating Officer at the Clinical Research Network West Midlands.  As the physical and emotional impact of treating COVID-19 patients took its toll on her 190-strong workforce, Julie wanted to pull together some free workouts and relaxation sessions to help her colleagues cope.
The initiative caught the eye of The Royal Wolverhampton NHS Trust which wanted to offer the workouts to its 10,000 staff. Julie then came to Study Active, one of our approved centres, to ask for support, and we jumped at the opportunity to be involved and give back. Recognising we needed a robust and professional platform, we sought the help of fibodo who signed up straight away to the cause.
Together, we've been able to work with 28 personal trainers by requesting and reviewing their bespoke content to help those within the NHS keep active and stay healthy. With many working shifts and anti-social hours, accessing exercise and relaxation sessions has been tricky. But with #DoingOurBit, it couldn't be easier.
The initiative just shows what can be achieved when we pull together and put our minds to it. In just six weeks as a collective, we brought together over 40 different workouts – from relaxation and stretch sessions to low impact and body weight workouts, right up to more energetic higher intensity routines.
We worked closely with Study Active to set out key criteria for all the PTs to ensure they delivered something unique and valuable. Our External Verifier team at Active IQ implemented a rigorous quality control process to ensure all the workouts are safe and effective. Fibodo did incredible work to present the platform beautifully, making it easy for people to select and follow the workouts. The project is tied to the Fit4TheFight campaign, which is supported by ukactive.
It has been a real privilege to co-create #DoingOurBit and I'd like to say a huge thank you to everyone involved with this project. I'm very proud of the role Active IQ has played in ensuring these workouts are of the highest quality and safe for all fitness levels and believe #DoingOurBit will stand the test of time and prove valuable to NHS staff long after lockdown.
NHS staff can access the platform by visiting the Fit4TheFight website
Active IQ are supporting Active Uprising Online through Empowering the Workforce sessions taking place week commencing 20th July. For further information, please click here.
Look out for the latest stories and blogs in our Together series on the ukactive News page and Journal. For the latest sector guidance and daily analysis, visit the ukactive COVID-19 hub.
If you are a ukactive member and want to share your story, please contact your account manager or send an overview of your story to: press@ukactive.org.uk.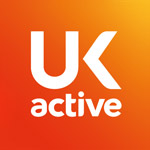 More People More Active More Often