Students who are more active enjoy higher levels of wellbeing and social inclusion, according to a new survey supported by ukactive and delivered by AoC Sport and the British Universities and Colleges Sport (BUCS).
The British Active Students Survey (BASS) 2019/2020, supported by Sport England, found that students who undertake more physical activity also experience a reduction in loneliness and increased confidence of finding employment.
With AoC Sport in association with Matrix Fitness representing further education colleges and BUCS acting as the governing body for university sport, the survey is designed to identify the impact physical activity is having on students in education across the UK.
It also found that more active students have improved perceptions of academic success and employability, compared to fairly active or inactive students.
Key findings:
76.4% of HE students and 64.8% of FE students are classified as being active
There has been an increase in activity levels among students since the last study
Students with higher physical activity were at increased odds of having higher mental and personal wellbeing
More active students felt more socially included
Students being more active is linked to feeling less lonely
More active students had higher confidence in finding employment 6 months after study
The majority (64.8%) of students in further education are classified as being active, which involves taking part in at least 150 minutes of moderate intensity physical activity per week.
Just over a quarter (25.6%) of students were classified as inactive (completing under 30 minutes per week). In higher education, just over three quarters (76.4%) of students are classified as being active. Inactive students made up 13.8% of the population, with 9.8% classified as fairly active.
The report calls for college and university students to be given more support to increase their physical activity levels, and that this is a responsibility that is shared between the educational institutions, policy makers and welfare organisations.
Students indicated that the biggest motivator to take part in physical activity was to look after their health. The largest barrier in participation was being too busy with studies.
However, students who participated in physical activity did not say that it interfered with their studies. Other barriers to participation included clubs being too expensive to join or that students perceived activities as being unwelcoming.
The data collected and presented within this report was collected before the COVID-19 (coronavirus) pandemic and restrictions subsequently put in place. The findings have been presented as such and are not reflective of any changes that may have occurred due to the pandemic and restrictions.
Dr Matthew Wade, ukactive Head of Research, said: "We are now in the fourth year of collecting data on the association between students' physical activity levels and types of activity, which shows the benefits of being active while studying.
"The results show a positive impact on mental and personal wellbeing, social inclusion, social trust, a reduction in loneliness, and improved perceptions of high academic attainment and employability prospects.
"Providing activity opportunities can help students with their studies and form great fitness habits for the rest of their lives.
"Students face a challenging time due to COVID-19, which may have implications for the resumption of further and higher education physical activity, so we are calling on educational institutions to make sure physical activity will be a priority when students do return."
Dean Hardman, AoC Director of Sport and Student Experience, said: "The British Active Students Survey provides vital insight into how young people perceive sport and physical activity and provides important evidence on which to base our strategic decisions.
"The results highlight once again the many positive long-term benefits on students' physical and mental health from being active and engaging in sport and physical activity.
"In the aftermath of the current public health crisis, we want to ensure sport and physical activity is integral when students go back to college."
Vince Mayne, Chief Executive Officer, British Universities & Colleges Sport, said: "Students today face uncertainty around their return to university life due to the impact of COVID-19. The British Active Student Survey shows the all-round benefits of sport and physical activity.
"The findings from this report show the importance of sport and physical activity; demonstrating a clear association between the levels and type of physical activity with feelings of personal and mental wellbeing, social inclusion and employability perception.
"There is still more to do to get students active, but the British Active Student Survey provides the understanding required to work towards this goal."
To view the AoC report, click here and to view the BUCS report click here. To view the AoC infographic click here and to view the BUCS infographic, click here.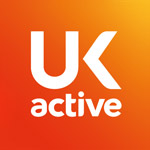 More People More Active More Often