By Conor Sheehan, Client Services Manager, ukactive
As we move closer to the reopening of our sector on 25 July, the team at ukactive has been working tirelessly to ensure the transition from having your doors closed to reopening is as smooth as possible.
Since publishing our recommended framework for reopening on 7 May, we have been working with a number of our partners to make life as easy as possible for our members and the wider sector. Therefore, when the time comes for you to welcome back your customers, we are here to support you in the 'new normal'.
To provide ongoing support, the Client Services team will be on hand to offer advice and guidance on a variety of subjects – from questions around the official Government guidance and our framework, to involvement in upcoming campaigns such as National Fitness Day that will help increase footfall and participation levels.
Our responsibility to the sector is to assist you in getting more people more active, more often, so that we can continue our progress on creating a healthier nation, from cradle to grave.
Part of this ongoing support means reviewing regularly the membership offering we have for our members, to guarantee the standards of the industry are high. This in turn supports our operator members to provide safe and welcoming venues enjoyed by members and staff alike.
One of the key actions for ukactive in preparation for reopening the sector was to review and amend the Health Commitment Statement, so that it incorporates the ongoing situation with COVID-19. We are pleased to say that this will now be included and available for all HCS clients. For more information please contact us at membership@ukactive.org.uk.
Furthermore, as our sector has adapted and changed throughout the closure period, we have seen an accelerated rise in digital offerings. This has been embraced fully through private platforms, Zoom, Facebook, Instagram and many more. Due to this new way of engaging with our members, there is a need to ensure that the content is of high quality so that the product is being delivered safely. ukactive has worked with our partners at EIDO to increase the content of the Health Commitment Statement to cover online participation, in addition to the enhancements around COVID-19.
With this enhancement of the Health Commitment Statement, we seek to improve your customer journeys in the new world, as it can be utilised as part of an online joining process and can also be paper-based.
The Health Commitment Statement is the evolution of the Physical Activity Readiness Questionnaire that reflects Government policy and legal trends, which aims to put the primary responsibility with the individual and not the facility they are using. This has also provided an opportunity to align the Health Commitment Statement to the skills and expertise of fitness professionals, established through CIMSPA.
As stated by the Chair of ukactive, Baroness Tanni Grey-Thompson, "exercise is a wonder drug", and it becomes increasingly relevant that one of the many benefits to the Health Commitment Statement is that it removes the need for a participant to obtain a doctor's note for any long-term conditions, if they are happy to exercise within their limits. This gives us, as a sector, the opportunity to increase participation to those that are sometimes 'hard to reach'.
ukactive is dedicated to continuing our support, advice and guidance to ensure the sector we love bounces back stronger than before, and this is just one of many ways we hope to work with you to help us help you.
If you would like more information on how to utilise the Health Commitment Statement in your facility, please get in touch with the Client Services Team at membership@ukactive.org.uk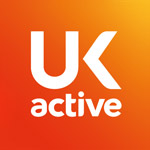 More People More Active More Often