ukactive has today (14 July) called for a major review of taxation and regulation measures to maximise the potential of the physical activity sector to strengthen the nation's preventative health.
Following the Chancellor's statement last week, the sector has demanded more investment to recover and grow, helping to ensure increased health benefits for the nation.
The high street is one area where, with the right support, the sector has an invaluable opportunity to support communities across the country.  High street decline over the past few years is well documented, and likely to be exacerbated by COVID-19. In 2019, the number of shops lying empty rose by 7,500. 5 out of 34 retailers were already facing negative cash flow[1] before COVID-19.
Gyms and leisure centres occupy Class D2 category buildings (premises for entertainment and leisure), whereas retail shops can occupy far more abundant Class A1 buildings (shops and retail) on the high street. Because of restrictions to change of use, empty A1 buildings cannot accommodate gyms and leisure centres, preventing them from establishing a bigger presence on the high street.
ukactive has called for changes to planning regulations to allow physical activity and leisure providers to apply for 'change of use' more easily. The physical activity sector's potential is stifled by archaic town planning regulations.
Alongside this, VAT relief and the continuation of the business rate holiday would help stimulate and revitalise our high streets and towns. In March, the Chancellor announced a business rates holiday for the leisure sector for the rest of the financial year, and this measure should be extended beyond March 2021.
ukactive has already called for VAT relief for the leisure sector, in line with measures announced in other sectors last week.
ukactive also called on the Government to introduce a Workout from Work scheme which extends Cycle to Work to offer a wider array of opportunities and equipment, including fitness trackers and gym memberships.
It estimates this would bring £240m in savings for the Treasury, through reduced NHS costs, improved workplace productivity and reduced premature mortality.
Alongside the physical activity sector on the high street, there is an urgent need for support for local authority leisure provision to protect the 48% of facilities which would otherwise be at risk of closure by Christmas.
Providing £3.3 billion of social value per annum, community leisure requires ring-fenced funding to ensure these facilities, which provide such value to BAME and deprived communities, remain open.
If the Government wants its obesity strategy to be impactful, it must put physical activity at its heart. With these measures we can allow the physical activity sector to support the country's recovery from COVID-19.
Huw Edwards, CEO of ukactive, said: "We have an opportunity coming out of this lockdown to rethink the way we value our physical activity facilities across the UK, and rethink their role in society.
"We can prioritise the sector's role in our national recovery by providing the financial and regulatory support that physical activity businesses need desperately to maintain their futures and support communities.
 "If the Government's upcoming obesity strategy is to be truly impactful, it must put physical activity at its heart, with targeted measures to support the sector.
"The physical activity sector is one of the fastest growing in our town centres and brings people into our town centres. Our sector is perfectly placed to support the Government in its ambitions for 'levelling up' the economy and physical wellbeing of the country.
"This is a health crisis, so we now look forward to playing our central role – using our facilities and staff to help combat COVID-19 by strengthening the physical and mental health of people in every community."
[1] https://www.alvarezandmarsal.com/insights/every-major-non-food-retailer-operating-negative-cashflow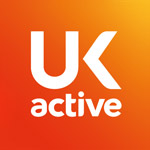 More People More Active More Often