As we look to the year ahead in Westminster, it is important to reflect on the significant parliamentary successes 2017 offered. From developing new relationships with MPs, Lords and other stakeholders, hosting networking events for ukactive strategic partners in parliament, to raising awareness of physical inactivity as top-tier public health issue in the corridors of power, 2017 proved to be a busy year.
Childhood inactivity was in the political spotlight for much of last year. In January Justin Tomlinson MP, Chair of the All Party Parliamentary Group for Sport and close ukactive ally, tabled a Westminster Hall debate which discussed the most effective ways to allocate funding from the soft drinks industry levy for sport both inside and outside of schools.
Since then, ukactive has worked closely with Justin Tomlinson and other MPs, such as Christina Rees and Julie Elliot, who have asked numerous parliamentary questions on our behalf this year. Tomlinson also asked an oral question in a parliamentary session on education, highlighting ukactive research showing the harmful impact that inactive summer holidays can have on children's health. ukactive presented to Theresa May's policy advisers and other MPs at the 'Big Tent Ideas Festival', also dubbed the 'Tory Glastonbury', to raise awareness of childhood inactivity and the importance of spending the sugar tax effectively.
This all culminated in a roundtable at the end of the year, hosted by the former Minister of State for Children and Families, Robert Goodwill MP, and active mile providers, to discuss the practical steps required to ensure that schools nationwide have the opportunity to access an active mile scheme.
Last year saw the progression of ukactive's policy recommendation for a £1bn regeneration scheme to transform the UK's ageing fleet of leisure centres into new community wellness hubs. There is now a strong coalition of support behind this call, bringing together key stakeholders spanning the construction sector, private sector investors, local and national government, and the physical activity sector. We're tantalisingly close to making this dream a reality, and ukactive will be working hand in hand with government to turn 2018 into the year of delivery for this vision. Watch this space!
Newer areas of focus for ukactive were also developed in 2017. Take, for example, ukactive's Public Affairs Director Huw Edwards being appointed to an inclusivity task force set up by the then Minister of State for Disabled People, Penny Mordaunt MP, to champion inclusivity within the leisure sector. This led to a Ministerial announcement at ukactive's National Summit of a major cross-sector partnership to give disabled people and those with long-term health conditions better access to physical activity opportunities.
ukactive also presented evidence at the Department for Community and Local Government's Select Committee inquiry into the use of parks for physical activity opportunities, met with the Mayors of Greater Manchester and Liverpool, and worked closely with senior Treasury officials to progress 'Workout from Work'.
Meanwhile, our events calendar in 2017 maintained a strong Parliamentary presence. The physical activity sector descended on Westminster for two MYZONE sponsored parliamentary receptions, bringing together sector leaders and MPs, while ukactive National's Summit in November boasted excellent speeches from three Ministers – Sports Minister Tracey Crouch, Disabilities Minister Penny Mordaunt, and Justice Minister Dr Phillip Lee.
In what has been a turbulent year politically, ukactive has managed to score some significant political wins. We will be looking to build on this success in 2018, and engage with more policy-makers to raise the profile of physical activity as the golden thread that runs through a number of societal issues and holds the key to tackling them. Physical activity has a clear role to play in engaging with disconnected and isolated communities, from the ageing population to disabled people, and ukactive will be looking to work with parliamentarians such as Seema Kennedy and Rachel Reeves who have shown great leadership on the loneliness agenda.
We will also be working tirelessly to provide communities up and down the country with the community assets they value so much, by rolling out a £1 billion investment into community leisure. To build on the momentum from last year, we will continue working with our members and partners to find innovative ways to get children and young people moving. Ultimately, we hope to continue to inspire the nation's policy makers to do much more to get more people, more active, more often.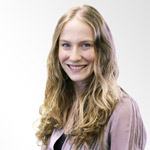 Senior Public Affairs Officer