Physical activity operators and investors planning new fitness facilities or redeveloping existing sites can now predict member numbers with over 96 per cent accuracy, as a result of a pioneering new data insight service.
The new ukactive – 4 global Latent Demand Service – powered by the DataHub – aims to usher in the next generation of intelligence-led fitness facility planning and investment, by harnessing intelligence from over 350 million facility visits.
The model makes use of aggregated datasets hosted by the DataHub from a wide range of facility operators and delivery partners – in addition to other private and public sector datasets – to predict member numbers, the impact of nearby competitors and known planning applications, as well as the social value that a site could generate.
It can also suggest optimum pricing models and mix of facilities (including number of gym stations) based on the demographics and socio-economics of the local area.
Central to the offering is the DataHub platform, which is the largest repository of facility data and subsequent intelligence ever collated, generated from daily data feeds from the leisure and gym management systems at 1,500+ sites, comprising over 10 million participants and members.
Following on from the unparalleled insights in the recent ukactive report on active leisure trends, the new service offers four types of reports to operators. Each can typically be generated in under three working days.
These include:
Single facility type scenario: When investing into a gym, for example, the report highlights the optimal capacity that should be provided, plus what the membership and participant outcome from investment is likely to be. It also predicts what a new operator contract could deliver if supported by capital investment, factoring in current latent demand and competition in the area.
New site scenario: Based on a known site, this will indicate what facility mix will generate greatest member and participant numbers (and returns).
Optimal site scenario: Based on a proposed facility mix, this will indicate which site will generate greatest member and participant numbers (and returns).
Blank page scenario: Looking at feasibility for a new site and facility mix to meet local needs, this report also includes UK-wide scanning to support large private sector chains.
Launched this month, the Latent Demand Service has already provided insight to single authority and national leisure operators, as well as governments. It follows the same protocols as the DataHub in ensuring no operator's data is ever available to any other operator, while all parameters are always aggregated and anonymised, with no personal data ever accessible.
Peter Fitzboydon, CEO of Parkwood Leisure, said: "Parkwood Leisure continue to strive to deliver successful community facilities, and latent demand intelligence when planning investment is vital, ensuring all our projects have the very best chance of delivering physical activity outcomes and social value impacts.
"The Latent Demand Service reports and the latest model are an important, and much needed step in achieving this level of understanding."
Steven Ward, CEO of ukactive, said: "The DataHub is helping leisure operators to move from simply collecting data to harnessing this information in order to transform the health of communities and bring people together through the joy of being active.
"At a time when inactive lifestyles are placing unprecedented strain on the NHS and local social care services, the Latent Demand Service arms operators with a vital tool for meeting local leisure demand and helping to safeguard the future health of the nation."
Alex Burrows, Director at 4 global – which administers the DataHub – said: "Leisure operators are being empowered by the DataHub to make data-driven decisions on how to meet demand and help communities across the UK reap the benefits of a more active lifestyle.
"The power of this accumulated data means every operator and investor in our sector can use the Latent Demand Service to access the most accurate and up-to-date intelligence available to make informed decisions.
"The Latent Demand Service enables any partner to grow participation outcomes, commercial returns and social value, resulting in a data-driven return on investment and commercially sustainable facilities that reflect local need.
The new services are available for any operator regardless of DataHub integration status, for more information, email: StevenScales@ukactive.org.uk
This service is available at a discounted price for those operators that have signed up to the DataHub.
About ukactive
ukactive is the UK's leading not-for-profit health body for the physical activity sector, with almost 4,000 members from activity providers to major consumer brands, training facilities and equipment manufacturers. Members come from across the private, public and third sector and are united by ukactive's longstanding and uncompromising commitment to getting more people, more active, more often.
ukactive facilitates big impact partnerships, conceives and drives breakthrough campaigns, conducts critical research and galvanises key stakeholders to develop and deliver key projects that support and champion the physical activity agenda. The organisation's efforts are centred on supporting a national ambition to "Turn the tide of physical inactivity".
About 4 global
An international sports management and major event consultant, 4 global provides expert support in four areas. As a major sporting event consultancy, it works to assist clients with everything from bidding and planning to legacy. Using bespoke online platforms and aggregated data, it provides unrivalled sports intelligence.
Sports Investment works closely with sports governing bodies to understand the future of the sector and how data and partners can add value to the sector. And finally, the team offers evidence and research-based sports planning consultancy. 4 global works with event organising committees, national and international sports governing bodies, governments, local authorities and facility operators.
About DataHub
The DataHub is a repository for sport and leisure data, integrated and enhanced through a suite of business intelligence modules, accessed anywhere via a single online portal.
This includes improved traditional services such as business reporting, customer insight, accident monitoring and marketing, as well as access to sector intelligence and benchmarking.
The DataHub is the result of a collaborative project, administered by 4 global's Sport Intelligence practice, with modules delivered by approved sport & leisure sector DataHub Partners to agreed standards, all governed by the DataHub Steering Group consisting of sector peers.
The core goal of the DataHub project is to provide a co-operative platform by which the sector can collaborate to achieve mutual objectives, including increased participation and commercial return from programmes and facilities.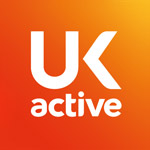 More People More Active More Often