Niamh Byrne-Roberts, Senior Projects and Public Affairs Coordinator, ukactive
In 2009, Public Health England launched 'Change4Life', a public health campaign that helps families make small, sustainable steps to improve their health.
Since 2014, ukactive have teamed up with Change4Life and Disney on the '10 Minute Shake Up' campaign to help get the nation's children more active.
The campaign uses popular Disney characters to get children doing 10-minute bursts of activity throughout the summer months, helping them to reach the recommended 60 minutes or more of physical activity a day.
Following the success of the Train Like a Jedi campaign last summer, 2019 will see us continue our work with Change4Life and Disney. This year's campaign includes brand new activities inspired by everyone's favourite characters from Disney and Pixar's Toy Story 4 and Incredibles 2 and Disney's The Lion King and Frozen.
To support the 10 Minute Shake Up campaign, we will be launching a new range of free, Disney inspired activity ideas and resources for activity providers and operators who work with kids, equipping our members to deliver free, engaging and varied sessions.
The 10 Minute Shake Up resources are suitable for ages three to eleven-years-old and can be used within existing activity clubs or programmes.
Through ukactive's network of operators and providers, in 2018 there were over 40,000 sessions hosted by our members on top of special events and offers on physical activity to encourage families to get active in their local communities.
If you are an operator or children's activity provider and are interested in becoming a 10 Minute Shake Up activator this summer click here to register your interest and receive access to some brilliant resources. Share the magic of movement with children this summer!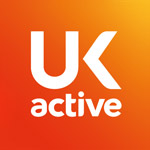 More People More Active More Often