Anne Rees, Senior Events & Marketing Coordinator, ukactive
The European Week of Sport (EWoS) – with National Fitness Day at its centre – is a celebration of physical activity across 41 pan-European countries, aiming to create systemic change by increasing activity levels. We want as many organisations and people as possible to get involved this year, so here is a bit more about what the week and how you can join the action.
Supported by the European Commission, ukactive will fly the #BeActive flag for the third year running, as the UK coordinating body for the European Week of Sport.
I have honestly never been more excited about a programme. From 23-30 September ukactive will coordinate mass-participation events across the UK aligned to different themes. We'll be working with a range of fantastic partners to help us reach unique audiences and those most at risk of inactivity.
After several planning trips to Europe, numerous conferences and extensive research into what other countries are doing, I feel proud to say that the UK is really raising in the bar for this campaign. Together, we can celebrate the week and amplify our message as champions of the physical activity agenda.
We kick off the week with a focus on mental health. Mental health is high on the agenda today, with figures showing that one in four people in the UK will experience a mental health problem each year.
Mind UK will be delivering physical activity events via its 'Local Minds' on Monday 23 September with a #MindfulMonday campaign.
There is scope for a broad range of organisations to engage with the campaign and to unite under the #BeActive and #MindfulMonday umbrella, collectively driving awareness about the role physical activity can play in supporting good mental health.
Of course, we also want to celebrate physical activity itself at a national level and ensure there is a platform for all to participate in the celebrations. National Fitness Day returns for its seventh year, taking place on Wednesday 25 September.
The campaign reaches all corners of the UK, with gyms and leisure centres opening their doors for free, communities walking together, schools participating in '10@10' (10 minutes of activity at 10am) and organisations encouraging their staff to get their day off to a Flying Start.
No matter what age, ability or activity level, this day and the accompanying #Fitness2Me campaign is one which offers something for all.
Supported once again by our incredible Workplace Partner, AXA PPP healthcare, through its Flying Start campaign, I'm certain this will be the largest activation of the campaign to date and we want every workplace and ukactive member to get involved.
Later in the week the focus shifts to creating opportunities for children and young people, championed by EWoS ambassador and Nike athlete John McAvoy – bringing together a number of charitable organisations already working to provide opportunities and break down barriers in sport and activity for young people.
On Thursday 26 September, young people from across London will experience a day of rowing, boxing, football and inspiration. The day will be run by athletes, celebrities and role models such as John, who will use his personal story of moving from a life sentence to becoming an Ironman Champion working within communities to support at-risk adolescents.
And on Friday 27 September, we'll be joining ukactive members Serco Leisure and Wheelpower at the birthplace of the Paralympic Games – Stoke Mandeville – for a #BeInclusive day of physical activity. The day will highlight the work across the UK to make physical activity more accessible for all, and challenge stereotypes while broadening our horizons.
To conclude the week, the weekend will focus on getting active outdoors. At the Roald Dahl Plass in Cardiff on Saturday 28 September,  Street Games will put on a phenomenal day of activities, including parkour, BMX, hockey and more. And ahead of Sunday 29 September, check the #GetOutside Day website for more information and inspiration, including free maps available to download and local community walks led by some amazing ambassadors.
Oh and a final weekend note – if dancing and partying is more your thing, Ministry of Sound is celebrating its 28th Birthday and will be opening its doors on 28 September for you to #BeActive on the world-renowned Ministry Dance Floor with an evening of music-driven HIIT, meditation and challenges. Watch this space to sign-up for free tickets to the pre-party activities.
For more information about partnering with us on National Fitness Day and the European Week of Sport, email: annerees@ukactive.org.uk
Ways to get involved:
Host a free event for National Fitness Day and register it on our Activity Finder. As part of registering your event, you will receive a digital toolkit to help you organise and promote your event, including images, website banners, social media content, posters, bunting templates and more.
Share your #Fitness2Me story or go one better and nominate yourself or someone else as a Fitness2Me hero. We want to know about anyone who inspires other people to get active so we can shine a light on their amazing stories. All you need to do is:

Tag us in your posts on Twitter and  Facebook using the hashtag #fitness2me and sharing your story or message
(or you can just send us a private message on any of our social media accounts)

You can also nominate yourself or someone else by email at: nationalfitnessday@ukactive.org.uk
Sign up for ideas and inspiration about how to get your workplace involved in celebrating the fun of fitness on our Workplace Partner, AXA PPP Healthcare's  Flying Start hub and join the conversation using #MyFlyingStart.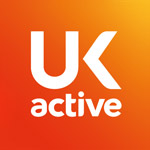 More People More Active More Often