By Laylla Stanley, Physical Activity Officer, Mind
The COVID-19 pandemic has caused challenging and worrying times for every one of us. The effects of social distancing, lockdown, the loss of loved ones to the virus, and stress-inducing media reports are taking a huge toll on our mental health and wellbeing.
Our survey into the impact of the coronavirus pandemic shows that "more than half of adults (60%) and over two thirds of young people (68%) have said their mental health got worse during lockdown".
Prioritising mental health has never been more critical than it is now. New mental health problems have developed as a result of the pandemic and existing mental health problems have become worse. That's why we are delighted to be supporting the nation's physical and mental wellbeing through the Mindful Monday initiative, as part of the Great British Week of Sport.
We all have mental health, just as we have physical health, and the two are closely related to one another. We know that being active can play a vital role in supporting our mental health and wellbeing. Research suggests that regular activity can reduce the risk of depression by up to 30%, as well as improve people's resilience and ability to cope. As a result, we are excited to be working in partnership with ukactive for the Great British Week of Sport. We hope the Mindful Monday initiative will encourage and support people to be active while also practicing mindfulness.
What is Mindful Monday?
Mindful Monday will take place on Monday 21 September and focuses on the benefits of physical activity for mental wellbeing. The initiative will be split into two delivery strands – local and national:
Local
Twenty local Minds across England and Wales will be funded to deliver a form of physical activity with a mindfulness element. This will include virtual and in-person activities (complying with Government COVID-19 safety guidelines), ranging from online yoga to stand-up paddle board sessions.
The funded local Minds will be tasked with engaging the following audiences: people who are currently inactive; people who are digitally excluded; people with mental health problems and/or experiencing poor mental health as a result of coronavirus.
National
We are working with several partners to raise awareness of Mindful Monday and to expand its reach. We have supported Forestry England to create a Forest Yoga video to help people feel uplifted and reconnected with their environment. We are also working with Transport for London and Merrell to tie in Mindful Monday with initiatives they are running at the same time.
In addition to this, we have created promotional materials and activity sheets for taking part in Mindful Walking and Yoga to help the sport and physical activity sector to promote Mindful Monday and the benefits of getting active for our mental wellbeing.
We are also practising what we preach, by providing opportunities for Mind staff to participate in mindful activities. On Mindful Monday, we are hosting three virtual activities for staff – sunrise stretch and meditation, lunchtime hand reflexology and an evening yoga session, with exit routes into our regular programme of activities for staff.
By being part of Mindful Monday, we are hoping to use physical activity and mindfulness to support the nation's mental, physical and social wellbeing.
For more information on mental health support visit mind.org.uk/information-support. And for  information about getting active for your mental health visit mind.org.uk/getactive
For more information about the Great British Week of Sport, including finding an activity or registering your event, click here.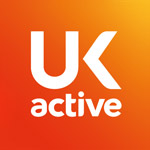 More People More Active More Often