ukactive has issued the following statement in response to the Government's announcement that protection from rent enforcement activity will be extended to the end of the year in England and Wales
Huw Edwards, CEO of ukactive, said: "We welcome the Government's decision to extend the protection from rent enforcement activity which has threatened thousands of fitness and leisure facilities.
"Many of ukactive's members have been facing evictions, winding up orders and other enforcement activity due to the possibility that the existing moratorium may have ended at the end of September. This increased space and time will mean that vital businesses in our sector will be able to trade and stabilise.
"Together with our partner trade bodies from the hospitality and retail sectors, we have engaged with the Government to create an environment where landlords and tenants can reach agreement.
"We ask that the Government continues to support all parties with constructive negotiations that take into account the forced closure of our sector for four months and the ongoing operating restrictions which limit recovery.
"We continue to call for vital financial and regulatory support, including a VAT rebate for the fitness and leisure sector, resulting in an effective output tax of 10% and allowing our members to play their full role in combatting this health crisis."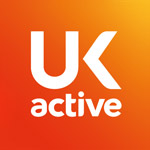 More People More Active More Often