By Jenny Patrickson, Managing Director, Active IQ
The Sport England Professional Workforce Strategy Consultation was nicely targeted, well delivered and absolutely right to signpost us to learn good practice from other sectors. To maximise this opportunity within our own sector, we must ensure the Professional Workforce Strategy takes into account the evolving reforms in technical education and apprenticeships. T Levels, Apprenticeships and even embedding Level 2 and Level 3 qualifications in selected university degree courses are all being developed – presenting a number of pathways for talented young learners to come into our industry.
Close alignment with all these options will allow the various learning models to both dovetail with and complement the pathways that are already being mapped out for our sector. It's good to have more access points to the active leisure industry so we can welcome learners with a range of interest and abilities from a variety of educational and sport backgrounds. But ALL must be aligned with the Workforce Strategy enabling learners to choose their preferred route of learning and be confident that whatever training route they follow has a door at the end to a professional qualification that is recognised by Sport England and other industry bodies.
The meeting put an emphasis on clear career development pathways which was welcome. But we must remain mindful that such a pathway will start in the last few years of education for many learners and linking back to schools and sixth form colleges is key to pick up tomorrow's talented workforce.
I thoroughly enjoyed the Think Tank event and welcomed the discussions and gathering of feedback to support the development of what is identified as the first ever Professional Workforce Strategy for the sport and physical activity sector. This has great potential to support our current workforce as well as apprentices and learners who will form the diverse, professional workforce we need to be fit for the future. It was explained that it will complement the existing Coaching Plan for England and the existing Volunteering Strategy, which collectively will plan a critical part in the organisation's strategic objectives set out in their strategy, Towards an Active Nation.
All this is building on the good work already carried out by CIMSPA in relation to workforce development and to support the acceleration of that work. It was good to see a diverse range of stakeholders present to ensure all views and voices are heard: we very much need a 360 vision on this Workforce Strategy. The emphasis on it being customer/people focussed is also important to address equality and diversity from the very early stages of people's career development in the active leisure industry.
Click here to take the Sport England Professional Workforce Strategy Survey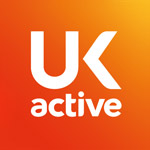 More People More Active More Often