The Kids CEO Forum saw the announcement of major reforms to the governance of ukactive Kids as it continues to evolve and grow.
The ukactive Kids Board will be renamed the ukactive Kids Council, with 11 new members nominated from a broad spectrum of backgrounds.
Top educationalist Adrian Packer, CEO of CORE Education Trust, takes over the reins from longstanding Chair Dean Horridge, founder and CEO of Fit for Sport.
New positions have been created to reflect key areas of the agenda over the coming years, including safeguarding and children's health.
The ukactive Kids Council is designed to represent the views of ukactive members in shaping the future of children's health in the UK.
Kids Council Chair Adrian Packer said: "With the new Kids Council in place, ukactive Kids is perfectly placed to lead the sector on its plans to improve the lives of millions of children across the UK.
"Building on the excellent work of the Kids Board, the Council will take forward plans to drive children's physical activity up the national agenda and to tackle threats which pose further damage to Generation Inactive.
"With the skillsets and expertise available on the Council, combined with the support and input of ukactive members, we can change the conversation to one which focuses on healthy hearts and minds rather than waistlines, hope rather than fear."
Outgoing Chair Dean Horridge said: "It's been an honour and a pleasure to serve as Chair of the ukactive Kids Board for the past three years.
"We have never witnessed a more urgent health crisis than the one we face today for our children, a fact made clear by our ground-breaking report Generation Inactive.
"We have made sure the eyes and ears of policymakers and children's activity providers are firmly on the challenge ahead and I'm sure that with the continued support of ukactive members, the new Council will be a leading voice on the changes our society needs."
The full list of board members is:
Dr Davina Deniszczyc, Medical Director at Nuffield Health
Steve Franks, Group CEO of Water Babies
Nick Fuller MBE, Founder of EdComs
Mark Learnihan, Partnership Director at Active Nation
David Marshall, Participation Director at British Gymnastics
Adrian Packer CBE, Non-executive Director at ukactive and CEO of CORE Education Trust
Kevin Rogers, Head Teacher of Arena Academy School
Chris Sharman, Global Development Director at Challenger Sports
Laura Templeton, National Children's Engagement Manager at GLL
Dr Kathryn Woods-Townsend, LifeLab Programme Manager at Southampton University
Azita Zohhadi, Head Teacher of Nelson Mandela Primary School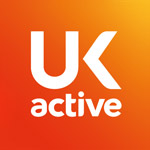 More People More Active More Often