As a nation, we are confronted with a multitude of social challenges. Pressing questions face us, such as how we can bridge divides and unite fractured communities? How do we build a future for the next generation? How do we reintegrate ex-offenders back into society? These are complex questions, which require an urgent response, and I believe that part of that answer could lie within our sector.
British policy makers have long been advocates of the power of sport and physical activity for social good, particularly following the London 2012 Olympic and Paralympic games. The game organisers and partners worked to ensure that the games left a positive legacy in communities throughout the UK. It is now time for a renewed effort and focus on how we can promote the role that physical activity can play in improving the collective health and wellbeing of the nation.
Research clearly shows that physical activity can be a catalyst for changing lives, and many of ukactive's members are actively engaging with hard-to-reach communities. For example, SCL has recently started working with Premiership Rugby on its HITZ programme to tackle some of the challenges young people face today, and Focus Fitness is working with job centres to upskill individuals to improve their employment outcomes. These programmes have generated significant opportunities for disadvantaged people, and clearly demonstrate the powerful role our sector can have.
Of course, physical activity is not a panacea: it cannot eliminate all of society's problems. But as part of a well formulated and inclusive strategy, investment in physical activity can stimulate social change. It can engage people and draw them into other activities, such as education and employment programmes.
The idea of physical activity as a golden thread positively influencing the nation's problems will be the central theme explored at this year's National Summit in November. It will also form a major strand of ukactive's Public Affairs work moving forwards. However, to effectively engage with the government on this agenda it is vital that ukactive has a comprehensive understanding of the work that our members are doing in this space. That is why we kindly ask that you take a few minutes to fill in this survey designed to shed light on our member's existing projects in this area.
The sector needs to work together to showcase the impact of its work with disadvantaged communities to government and other key stakeholders. We hope that by demonstrating this impact the government will be inspired to scale up some of these programmes, thereby enabling the sector to equip more people with the with the skills, hope and experiences needed to unlock their full potential and create a brighter future.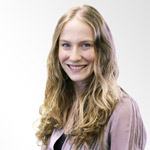 Senior Public Affairs Officer