By Jenny Patrickson, Managing Director, Active IQ
On the 28th June, Active IQ won the coveted accolade of 'Supplier of the Year' at the ukactive Flame Awards 2017. The award celebrates and recognises an industry supplier which enables more people to get active by understanding clients' needs, and demonstrating excellence in customer satisfaction and loyalty.
We are absolutely delighted to have won this award and to be recognised by the industry in this way. Over the past year we have worked very hard behind the scenes to ensure we can continue to drive and raise standards by providing high quality qualifications for the industry, as well as meeting employer and industry demands. We have taken the time to really understand what our customers are looking for when it comes to the development of their employees, and have launched several new qualifications in light of this including our most recent Level 4 Certificate in Advanced Personal Training.
Our Professional Recognition and partnership programmes have also seen an enthusiastic uptake by many different types of business, from boxing to bootcamp and lifesaving to trampolining, showing the reach and scope of our support within the industry.
We are very proud to have been chosen as Supplier of the Year from a very strong field of excellent entrants. I would like to thank and congratulate my team here at Active IQ as it is their vision, hard work and dedication that makes everything we offer possible. I would also like to thank all of our valued centres who bring our qualifications to life. Part of our presentation during the awards process was about how together we aim to make 'more people, more informed, more qualified'. The many learners that our diverse range of centres all guide and support, then go on to bring ukactive's mission of 'more people, more active, more often' to life on a daily basis and all are part of the strong and vibrant workforce that carries out the great work that our sector is involved in.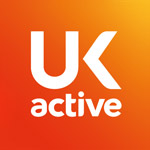 More People More Active More Often