Dr Dane Vishnubala, Chief Medical Adviser for Active IQ
It's fantastic to see a flurry of leading operators looking to specifically recruit Personal Trainers over the age of 55, and with good reason.
The recent Moving Communities: Active Leisure Trends 2019 study by ukactive showed that people aged 65 or older currently make up 12 per cent of leisure centre members, compared to 22 per cent of the population.
Clearly, there is huge potential here for our sector to grow the market and meet the needs of older people who are not as active as they could or should be. Alongside those in their 50s and 60s who are currently active but may be seeking more age-appropriate activities, they comprise the so-called 'silver' generation.
As in real silver, they are precious and valuable to both society and our sector.
As an industry, we know the benefits that come with being physically active in older age. It's vital to reducing the risk of many diseases and long-term conditions, particularly as pressure mounts on the UK's health and social care systems. We need to ensure we are getting more older people moving more often, allowing them to lead healthier and happier lives.
So how can we achieve this?
One great way is to ensure that this demographic feels comfortable and welcome at the gym. It can be a daunting experience for those that have never been before – or those returning to exercise after a break – but having a PT or friendly face of a similar age can make all the difference. Older trainers are an absolute asset to operators. Over the years, I have seen many older trainers excelling in the industry.
Older fitness professionals bring a heady mix of life experience, empathy and personal insight into how it feels to be exercising in older age.  Many also bring valuable corporate career attributes into the gym including communication, organisation, time management and IT skills.
Older fitness role-models inspire, motivate and encourage similar-aged members who can identify with them. At a practical level, older trainers can empathise with any physical, mental or social barriers among their peer group and help them work through these based on personal experience as well as professional knowledge.
Some may say the gym industry is a young person's game with its long hours, evenings and weekend work and lower pay. However, with the emphasis on health and preventive lifestyle and the influx of expertise and money into the sector, I believe this is changing and fulfilling careers can be forged.
The encouragement of an older workforce will have many benefits not just because they may relate to an important demographic but also the opportunity to teach and mentor younger trainers who may not have the life experience yet to be the well-rounded trainers they will be some day.
Operators should also bear in mind that whilst some older people may aspire to qualify as a PT or gym instructor, many in their 50s, 60s and 70s can also make a significant impact as a fitness motivator able to promote physical activity and a healthy lifestyle.
Active IQ's Level 2 Certificate in Promoting Community Health and Wellbeing provides learners with the knowledge and understanding to promote physical activity and healthy living. It equips them with the tools to understand nutrition for performance and healthy eating, appreciate the effects and health issues associated with alcohol misuse and smoking and develop strategies to support others with behaviour change.
And where are these fitness motivators in the making?
Closer than you think- you'll find them working out in your gym and taking part in your classes.
Easily spotted, they are the ones offering a little advice to others, welcoming new people and unable to resist offering advice from their experience.
Direct engagement with them and more subtle suggestions in the form of posters in changing rooms and at reception could be just the nudge they need to step up to being a fitness motivator, gym instructor or PT.
Just what the industry – and this doctor – ordered!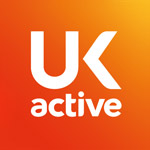 More People More Active More Often