By James Clack, Head of Digital Learning at Active IQ
As we face an unprecedented global situation, particularly for our industry, we need to take a step back and look for alternative ways to adapt as fitness professionals. Despite the extraordinary social and workplace challenges, we must harness all we know about motivation to make the most of this situation and not let it dampen our enthusiasm.
With the latest announcements from the government, we are seeing some extraordinary efforts among fitness professionals who are pivoting their business model and skills to maximise their time. Many of you are adapting to new ways to train clients online and through video streaming services which is good to keep your clients on track. But you also have an opportunity to enhance your knowledge and develop skills ready for when our gyms and leisure facilities reopen.
I am delighted to be able to announce that Active IQ is ready to support the industry by opening up our Skills Hub CPD and Medical Advisor training resources to all fitness professionals. Through our Skills Hub, fitness professionals will be able to study a wide range of CPD courses online and enhance their knowledge by listening to webinars and podcasts.
Our CPD area includes diverse topics including:
Nutrition and dieting
Bodyweight and functional training
Exercise prescription including Kettlebells and Suspended Movement Training and online training techniques.
Each CPD programme has video content, supporting resources and associated quizzes and provides an auto certificate upon successful completion.
The Medical Advisor section includes a vast resource of content from our Chief Medical Advisor, Dr Dane Vishnubala. It covers research and learning around various medical conditions and exercise such as cancer, osteoarthritis, cardiovascular disease plus insight into behaviour change, corrective exercise and pre and post-natal activity programming.
Our industry right now is in a state of flux with the coronavirus pandemic preventing gym and fitness instructors, group exercise teachers and personal trainers from working with clients and members in traditional ways. While facing enforced breaks from day-do-day work and routine, let's take the chance to be proactive and take the opportunity to learn new skills and broaden our knowledge.
Now more than ever we need to keep stimulated and do our best where we can. By opening up Skills Hub and sharing upskilling opportunities, I hope you can feel more positive despite the current restrictions and return to work after the pandemic feeling optimistic and in a stronger position.
To find more and register for the free access to the Skills Hub CPD and Medical Advisor sections, email james.clack@activeiq.co.uk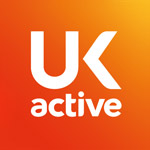 More People More Active More Often