Joint statement released by CIMSPA, ukactive and Community Leisure UK
We welcome the measures announced by the Chancellor yesterday (26 March) to support the millions of self-employed workers in the UK, via a direct cash grant of up to £2,500 per month, for three months.
This support will be hugely reassuring for the estimated 60,000 self-employed people working in the sport and physical activity sector, with a recent survey showing that 95% have already experienced significant financial losses as a result of the COVID-19 crisis – with many having little or no financial reserves to fall back on.
We do, however, have concerns about the delay until June in getting these payments into the hands of self-employed people, many of whom will need immediate financial support.
We also recognise that there are many self-employed people within our sector who will not be eligible for this scheme, especially those who became self-employed within the past 12 months, along with those who are directors of small limited companies.
CIMSPA, ukactive and Community Leisure UK will continue to work together on behalf of the sector to seek clarity on these issues and will continue to provide our members, and the wider workforce, with as much clarity, advice and support as possible during this challenging time.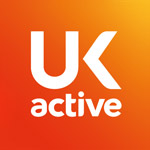 More People More Active More Often