Imoves overcame fierce competition from some of the physical activity sector's hottest startups to be named inaugural winner of ukactive's innovation accelerator programme ActiveLab.
Imoves, a digital teaching platform to help get schools active, prevailed in a battle of the 12 ActiveLab finalists, which saw each startup take to the stage to deliver a one-minute elevator pitch on the potential of their business to revolutionise the way we move. Imoves scooped the top prize of a premium accelerator toolkit worth more than £25,000 after winning over the judging panel and votes from the live audience.
The dramatic finale formed part of ActiveLab Live! – a 15 March event at The Crystal in east London – which brought together leading lights from the worlds of fitness, technology, business and health to explore innovative solutions to the world's mounting physical inactivity crisis.
Hosted by BBC technology journalist Kate Russell and sponsored by Miha Bodytec, ActiveLab Live! kicked off with an impassioned speech from ukactive Executive Director Steven Ward on the potential of innovation to conquer the global physical inactivity crisis. This was followed by a series of keynotes from technology and entrepreneurship thought leaders, plus panel sessions exploring physical activity opportunities around gamification, artificial intelligence, wearable tech and behaviour change.
Thought Expansion Network founder Jonathan MacDonald – a leading change advocate who has advised Google, Apple and Microsoft – addressed the vast potential for societal change brought about by the digital landscape, while Mars One CEO Bas Lansdorp shared his vision for the groundbreaking project to colonise Mars by 2032. In addition, Tech City UK Chief Operating Officer MB Christie gave a compelling overview of digital technology as the growth engine for the future.
"One of the most exciting things about ActiveLab Live! is the convergence of healthcare professionals, physical activity firms big and small, plus the technology sector to tackle physical inactivity," said ActiveLab Live! host Kate Russell.
"It takes new ways of thinking and collaborating to truly break the mould and ActiveLab Live! has thrown up some fascinating concepts. Meshing together so many different groups generates fresh energy, new ideas and that's when sparks really fly."
ActiveLab – the world's first physical activity-focused startup accelerator – was launched last year by ukactive with founding partners AXA PPP and Tech City UK. The intensive three-month programme saw the 12 finalists network with investors and leading physical activity brands, receive tailored mentorship and take part in a series of expert workshops on the challenges of scaling a business.
As the winner of the first ever ActiveLab, Imoves now plans to build on the 500+ UK schools it already works with and pursue international expansion.
Imoves Co-Founder Ian Pickles said: "ActiveLab has been transformational for us, a small company living through day-to-day sales, focussed on where we could get the next sale.
"It really allowed us to raise our heads up and think about what we could do differently now and what we can achieve in the future. We now know we can scale rapidly in the UK and have ambitions to export Imoves overseas. In terms of ActiveLab Live! the pitch was frightening to say the least, but I think the win came from our enthusiasm for getting kids active by inspiring their teachers and parents."
ukactive Executive Director Steven Ward said the strength of this year's cohort proved the depth of talent around physical activity sector innovation and left him in no doubt about the potential for next year's ActiveLab accelerator.
He added: "Technology is presenting opportunities and challenges to the physical activity sector at unprecedented pace, meaning we must embrace new ways of working and innovative partners to survive and succeed.
"The years ahead offer a golden age for physical activity ventures with innovation at their core. Today's physical activity leaders see technology not as a risk to be managed, but a major opportunity to hit new heights.
"We have to be open and fearless in evaluating our current strategies and calculating how they must adapt to the challenges of the future. With technology as our tool, but innovation as our mindset, we really will set ourselves up to fall in love with the future."
The headline partner for ActiveLab Live! event was Miha Bodytec, while AXA PPP Healthcare and Tech City UK joined ukactive as founding partners for the ActiveLab accelerator programme. Supporting partners included The Playbook, JMB Partnership, Department of International Trade, Burnt Orange, JC Decaux, London Sport, Fit Tech Collective, 23red, Pearson, We are Tech North, Company Shortcuts and Hype Foundation.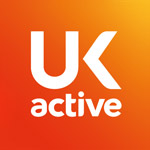 More People More Active More Often