Extent of UK's inactivity crisis laid bare as National Fitness Day urges nation to get moving and embrace the fun of fitness
British adults spend an average of 3 hours and 9 minutes on the toilet each week, compared to 1 hour and 30 minutes being physically active.
Just 1 in 10 adults (12%) know NHS recommended physical activity guidelines.
64% of Brits spend at least six hours each day sitting, significantly increasing risk of an early death.
Work is the biggest barrier to being more active, with 20% of people citing being too busy with work as a barrier to being more physically active.
Over 40% of 18-24 year-olds say Instagram has a positive impact on their motivation to be active.
National Fitness Day 2017 to get one million people moving, with Darcey Bussell leading mass DDMIX dance fitness class in central London.
The average UK adult spends more than twice as much time sitting on the toilet as they do exercising, according to new research commissioned by not-for-profit health body ukactive ahead of National Fitness Day on 27th September.
The study of 2,004 British adults by ComRes* reveals that British adults say they are on the loo for an average of 3 hours and 9 minutes each week, compared to just 1 hour and 30 minutes spent doing moderate exercise such as fast walking or riding a bike.
The research sheds fresh light on the social barriers that are fuelling Britain's physical activity crisis, which claims 37,000 lives each year and costs £20bn.
Perhaps the biggest barrier to a more active nation is the revelation that Britons are dangerously in the dark when it comes to health advice. The research finds that just one in ten people (12%) know what the NHS' recommended weekly physical activity guidelines are.
Meeting the recommended 150 minutes of moderate to vigorous exercise each week can lead to significant health benefits – including a 40% reduced risk of type-2 diabetes, cardiovascular disease (by 35%), dementia (by 30%) and some cancers (by 20%) – but millions of adults are falling short of this.
The ukactive research shows that the average UK adult does 90 minutes of moderate physical activity each week, yet more than a quarter (26%) do 30 minutes or less.
In addition to shunning exercise, the UK's love affair with the chair poses an additional set of serious health risks. According to the study, more than 64% of adults spend at least six hours each day sitting, be it at work, in front of the TV, commuting or on social media.
Being too busy at work is seen as the biggest barrier to being more active, with 20% of people citing this. Meanwhile 18 per cent of women and 12 per cent of men say being too busy with family commitments is a barrier to them being more physically active.
More positively, social media appears to be playing a growing role in mobilising younger populations. Although a quarter of adults (28%) say seeing friends or celebrities post pictures and videos of physical activity on Instagram has no impact on their motivation to exercise, two in five (41%) 18-24 year olds say Instagram has a positive impact on their motivation to exercise.
Meanwhile, women are more likely than men to say that pictures and videos on Facebook and Instagram have a positive impact on their motivation to be physically active. Nearly a quarter of women (24% vs. 18% men) say Facebook has a positive impact and one in seven say the same of Instagram (15% vs. 10% men).
The research has been released by not-for-profit health body ukactive ahead of National Fitness Day on 27th September, which aims to shed the shackles of inactivity and help over a million people get moving through a range of free events and activity sessions.
Steven Ward, CEO of ukactive – the not-for-profit body behind National Fitness Day – said: "Humans are made to move, but modern living has stripped physical activity out of our lives to the point where we pass more time spending a penny than we do getting sweaty.
"National Fitness Day offers a chance to stop the rot and help people rediscover the fun of fitness by connecting them with accessible opportunities in their local area."
"It's a fun day with a serious message – physical inactivity is society's silent killer and the best way to keep it at bay is to get up on our feet and enjoy the thrill of being active."
Professor Sir Muir Gray CBE, Chief Knowledge Officer to the NHS, said: "Physical inactivity is society's silent killer and even short bouts of being sedentary can lead to deadly diseases. People often think exercise is only for young people, but older adults are the people who stand to gain most from the mental, social and physical benefits of being active.
"Furthermore, the effects of ageing are often complicated by the effects of disease – not because ageing causes disease but because the prevalence of diseases increases with age, not because of ageing but because people have lived longer in our modern unhealthy environment. So older people get a double benefit because improved fitness is –in the words of the Academy of Medical Royal Colleges – the miracle cure."
For National Fitness Day 2017, gym operators and physical activity providers across the UK will fling open their doors to offer a range of free taster sessions and gym passes, offering a rare and invaluable opportunity for all sections of society to embrace the fun of fitness. In addition, the '10 at 10' project, will see children in thousands of schools across the country take part in a 10-minute workout at 10am.
Elsewhere, National Fitness Day partner AXA PPP healthcare will be taking the celebration into workplaces. AXA PPP healthcare will work with employers to encourage employees to kick-start their working day with an early morning workout or active commute as part of a campaign called 'Flying Start'.
To kick-start National Fitness Day, Legendary ballerina and Strictly Come Dancing judge Darcey Bussell will be leading a 7.30am workout in Central London at the Everyone Active-operated Paddington Recreation Ground. Bussell will be putting the public through their paces with her DDMIX dance fitness class and says regular exercise is essential for all ages.
Darcey Bussell CBE, Creator of DDMIX and National Fitness Day Ambassador, said: "Important events such as National Fitness Day remind us of the necessity for everyone to lead active lives. Participation is key; it is good for our health and the health of our society.
"Diverse Dance Mix and I are delighted to be a part of National Fitness Day again this year. We are passionate about getting all people moving through dance fitness and can't wait to kick-start the day with DDMIX – a fun full-body workout for all ages, levels and abilities."
Chris Horlick, Director at AXA PPP healthcare, said: "We're thrilled to be the workplace sponsor of National Fitness Day. Busy work schedules and family commitments can mean it's hard to make time to exercise. But the health benefits of being physically active can pay dividends, such as lowering levels of stress and boosting energy, for employees and employers alike.
"Through Flying Start, employers can show their commitment to supporting an active workforce and we're delighted that many organisations have already signed up to take part."
*ComRes interviewed 2,004 British adults aged 18+ online between 4th and 6th August 2017. Data were weighted to be demographically representative of all GB adults by age, gender, region and social grade. ComRes is a member of the British Polling Council and abides by its rules. Full data tables are available at www.comresglobal.com.
About National Fitness Day
National Fitness Day encourages the nation to celebrate the fun of fitness and physical activity across the UK.
It is also a chance to highlight the role physical activity plays across the UK, helping us raise awareness of its importance in helping us lead healthier and active lifestyles.
National Fitness Day was founded back in 2011 by the énergie Group, the largest and fastest growing fitness franchise company in the UK. énergie Group then gifted National Fitness Day to ukactive in 2014 and we would like to thank énergie for doing so, as we are proud to continue to grow the event year on year.
National Fitness Day sees a huge range of activity options enjoyed by participants of all ages, such as 'plank offs', yoga and Pilates classes, treadmill challenges, high-street HIIT classes, dance-offs, mass walks, and many more.
Our aim to establish National Fitness Day as the most active day of the year doesn't change; we aim to engage a range of audiences from the inactive to the already active across a variety of settings from the home to the high street, the office to the gym.
We encourage the thousands of clubs, parks, leisure centres, and gyms across ukactive's membership to open their doors to welcome the public to get active on National Fitness Day. We also encourage schools, workplaces, and communities to get involved by running events and activities to suit their audience on National Fitness Day.
We know the benefit regular exercise delivers including a healthier heart, increased wellbeing and a better quality of life. However, many of us find getting fit troubling, it becomes a challenge and it shouldn't be – that is why we started National Fitness Day.
Research shows if you exercise in company (with friends) you are more likely to stick at it; the social atmosphere creates a positive environment which importantly helps us to have fun.
For more information on National Fitness Day and how to find exciting free events in your area, visit: www.nationalfitnessday.com
About ukactive
ukactive is the UK's leading not-for-profit health body for the physical activity sector, with almost 4,000 members from activity providers to major consumer brands, training facilities and equipment manufacturers. Members come from across the private, public and third sector and are united by ukactive's longstanding and uncompromising commitment to getting more people, more active, more often.
ukactive facilitates big impact partnerships, conceives and drives breakthrough campaigns, conducts critical research and galvanises key stakeholders to develop and deliver key projects that support and champion the physical activity agenda. The organisation's efforts are centred on supporting a national ambition to "Turn the tide of physical inactivity".
About AXA PPP healthcare
AXA PPP healthcare – one of the largest and most experienced private medical insurance providers in the UK – has been helping people to access healthcare services since 1940. Today it forms the UK healthcare arm of AXA and provides cover for medical and dental care for individuals and employers, and employee wellbeing, counselling, occupational health and rehabilitation services through its specialist Health Services division. AXA PPP healthcare has been named the Best Healthcare Provider for five years running in the Your Money Awards and Health Insurance Provider of the Year in the Consumer Moneyfacts Awards, 2016, together with Best Individual IPMI Provider at the 2016 Health Insurance Awards and Cover Excellence Award for Best Group PMI 2016.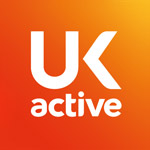 More People More Active More Often