New research from ukactive on the extent of the UK's physical inactivity crisis attracted a slew of news and broadcast headlines this morning, putting exercise firmly on the agenda ahead of National Fitness Day on Wednesday 27th September.
The story – based on research ukactive commissioned with ComRes – explored the barriers that stop people being active and found that Brits spend twice as much time on the toilet each week as they do exercising. Although a little crude, the news release proved a highly effective and media-friendly way of conveying our sector's key messages around the importance of movement.
Sky News, The i Newspaper, Press Association, The Telegraph, The Evening Standard, The Daily Mail, The Daily Mirror, The Sun, The Daily Star and dozens of other national and regional papers have carried the story today with prominent quotes from ukactive CEO Steven Ward and Professor Sir Muir Gray CBE, Chief Knowledge Officer to the NHS.
"Humans are made to move, but modern living has stripped physical activity out of our lives to the point where we pass more time spending a penny than we do getting sweaty," said Ward.
"National Fitness Day offers a chance to stop the rot and help people rediscover the fun of fitness by connecting them with accessible opportunities in their local area.
"It's a fun day with a serious message – physical inactivity is society's silent killer and the best way to keep it at bay is to get up on our feet and enjoy the thrill of being active."
Professor Gray added that physical inactivity is society's "silent killer" and said it's particularly crucial for adults to embrace the "miracle cure" of an active lifestyle as they get older to maintain mobility, cognitive function and general wellbeing.
The story also proved a hit with several national radio stations as ukactive Public Affairs Director Huw Edwards was interviewed by Global Radio (the company behind Capital Radio, Radio X, LBC, Heart and many other stations) about the findings.
The news story serves as a call-to-action for all sections of society to embrace the fun of physical activity by taking part in National Fitness Day this Wednesday.
For National Fitness Day 2017, gym operators and physical activity providers across the UK will fling open their doors to offer a range of free taster sessions and gym passes, offering a rare and invaluable opportunity for all sections of society to embrace the fun of fitness. In addition, the '10 at 10' project, will see children in thousands of schools across the country take part in a 10-minute workout at 10am.
Elsewhere, National Fitness Day partner AXA PPP healthcare will be taking the celebration into workplaces. AXA PPP healthcare will work with employers to encourage employees to kick-start their working day with an early morning workout or active commute as part of a campaign called 'Flying Start'.
To kick-start National Fitness Day, Legendary ballerina and Strictly Come Dancing judge Darcey Bussell will be leading a 7.30am workout in Central London at the Everyone Active-operated Paddington Recreation Ground. Bussell will be putting the public through their paces with her DDMIX dance fitness class and says regular exercise is essential for all ages.
For more information on National Fitness Day and how to register your involvement or find exciting free events in your area, visit: www.nationalfitnessday.com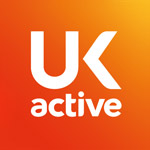 More People More Active More Often