According to Dame Sally Davies, the Chief Medical Officer at the Department of Health, "If sport and physical activity was a drug, it would be regarded as a miracle cure." I wouldn't disagree with her.
We all know that being physically active can have a big impact on our health – we're probably all too familiar with the physical health benefits:
You can reduce the risk of stroke and heart disease for example.
Puzzlingly, the more active you are the more energy you will have – and you'll also sleep better too.
And many of us want to be more active to have a healthier weight – and this can be a big deal for some of us with a mental health problem as weight gain is a common side effect from taking some types of medication.
But being active is good for our mental health too. In fact, it's so good your GP will offer you a physical activity programme rather than antidepressants if you have mild to moderate depression. We know that it can help us deal with stress, it can help reduce anxiety, and it can help us increase our self-esteem. There are important social benefits too. Going outside means we get a chance to connect with others and hopefully have some fun doing it, which all contributes to our sense of wellbeing.
Worryingly, we also know that people with mental health problems have some of the highest health inequalities: they're twice as likely to die from heart disease, four times as likely to die from respiratory disease; and die between 10 and 17 years earlier than the general population if they have schizophrenia or bipolar. The reasons behind these inequalities are complex – and beyond the scope of this blog – but we do know that the health benefits for those of us with a mental health problem are even more significant.
That's why we launched our Get Set to Go programme, thanks to support from Sport England and the National Lottery. Get Set to Go is based on the idea that having a mental health problem shouldn't stop you from being active. We're helping people to find an activity that's right for them – be it cycling, boxercise or football – and working with partners from across the sector to help break down barriers that stop people getting active.
For example, take Kate, she is one of 1,300 people to have directly benefited from the programme this year. She discovered boxercise with support from colleagues at Herefordshire Mind. She told us "Even on bad day I feel better for going". She added "In five weeks I've only had to leave one class early because I couldn't cope – this is huge for me".
Get Set to Go is only available in eight areas at the moment – we're aiming to extend it next year. To help people who can't access it locally, we've created some practical resources that might inspire them to grab their trainers. We've collected personal stories for our new physical activity microsite where people tell us in their own words how they got started. We've recently added a 'how to' guide for physical activity to our popular and trusted information catalogue. And for those of us who need a bit more support our Elefriends online community is linking people up virtually for physical activity ideas and inspiration.
But it doesn't stop there. We're also supporting people working in the sport and physical activity sectors via a new mental health awareness workshop that demystifies mental health and explores how stigma and common barriers can hold us back. We've worked closely with sports coach UK and people with mental health problems to develop the workshop so people leave with some practical ideas for making their services more welcoming to those of us with mental health problems.
We're also committed to seeing the mental health charter (the Mental Health Charter for Sport and Recreation) and its signatories transform sport. The charter launched in March 2015 and now has over 230 signatories from across the sporting family signed up to use the power of sport to promote mental health and to tackle stigma and discrimination. Since it was launched we have seen an increase in elite sports people talking about their own mental health – and new schemes such as the Professional Cricketers Association's mental health ambassador programme allowing household names such as Andrew (Freddie) Flintoff and Monty Panesar to talk openly about their mental health.
At the grassroots, England Athletics has launched its Mental Health Ambassador scheme and now has over 200 volunteer ambassadors reaching out to people with mental health problems and supporting them to start or get back into running. Look out for their #RunandTalk campaign that coincides with World Mental Health Day on 10 October – it's a great way of getting people running and chatting about their mental health.
I get really excited when I hear positive stories from people like Kate who were terrified about going to a gym because of their mental health. We're really pleased to able to support a key event like National Fitness Day – it's a great opportunity for us to remind everyone about the mental health benefits of being active.
Paul Farmer – Mind CEO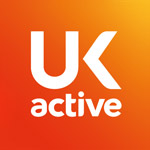 More People More Active More Often