We all know we should be physically active. It's repeated to us time and again in campaigns, magazines and on television. And of course there are good reasons for this – regular exercise not only cuts the risk of major illnesses like cancer or a stroke but is also important in maintaining mental wellbeing.
But we also know that getting fit, and crucially staying active can be a challenge. Life can sometimes simply get in the way.
Since becoming a mother in February, it's been tricky on occasion to find the time to be as active as I'd like – with nappies, bathtime and, of course, important political matters all vying for attention. However I have done my best to keep at it: I'm running a Race for Life 5k this weekend, I have taken my son swimming and, inspired by Andy Murray at Wimbledon and at the Olympics, I've managed to squeeze the odd game of tennis in too.
I count myself extremely lucky to have the support around me that means I can fit this into a busy schedule, but I also appreciate we can all do with that little nudge at times to get off the sofa and be active.
That is where fantastic initiatives like today's National Fitness Day come in – reminding us of the many great activities that are out there to get involved in – right on your doorstep
Tomorrow we're all invited to fitness events at leisure sites all over the UK. Last year more than 2,200 opened their doors and offered lots of great activities from zumba to yoga classes to lots of outdoor exercises. It's a great opportunity to try something new – whether you're sampling a new sport, or want to join in to a class you've done before.
It's no coincidence that the day coincides with the opening ceremony of the 2016 Paralympic Games. The outstanding performances from TeamGB during the Olympic are hugely inspiring to us all, and I know ParalympicsGB will reach the same highs. I hope the Games will be a huge boost in continuing to overcome the challenges that stop people from getting active.
National Fitness Day is a fantastic opportunity to get active and I'd like to see as many people as possible taking part again this year. I'll be trying out some of the activities myself on the day, so I hope lots of people will give fitness a go too!
Tracey Crouch – Parliamentary Under Secretary of State for Sport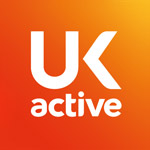 More People More Active More Often