Biggest ever National Fitness Day sees thousands engage in free activity sessions
National Fitness Day 2016 saw more people get moving than ever before as over 18,000 events took part across the UK to make 7 September the most active day of the year.
The sixth annual event, organised by not-for-profit health body ukactive and sponsored by leading health and fitness retailer Argos, saw more than 6,000 venues across the UK hold multiple activity events throughout the day.
Thousands of UK gyms and leisure venues threw open their doors to engage the public in free physical activity taster sessions, while Argos celebrated NFD across its 800+ stores with activity operators hosting a range of fun fitness classes including in-store circuits, Body Jam sessions and outdoor workouts.
As ever, NFD saw a huge range of activity options enjoyed by participants of all ages, such as 'plank offs', yoga and Pilates classes, treadmill challenges, high-street HIIT classes, dance-offs, mass walks and many more.
The day kicked off with a special launch event at the Queen Elizabeth Olympic Park featuring a number of activity sessions for the local community. Legendary ballerina and Strictly Come Dancing judge Darcey Bussell CBE showcased her DDMIX dance fitness class, alongside sessions from Motivate East, Our Parks and Exercise in the City.
Meanwhile, over at the Houses of Parliament, more than 40 MPs including Sports Minister Tracey Crouch tried their hands at hula-hooping, boxing, tai chi, tennis, boccia and samba as part of an outdoor activity taster session from ParkLives.
NFD 2016 participation levels across the country are still being counted, but with more than 18,000 events held nationwide, the final total is expected to reach in excess of 100,000 people.
One of the core drivers of engagement was an explosion of social media activity. NFD 2016 took Twitter by storm and was the UK's number one trending topic for almost eight hours. Backed by a hive of activity across Facebook and Instagram as well, the total social media reach of NFD 2016 exceeded 49 million users.
The event also made waves across mainstream media, with live TV coverage and dozens of radio broadcasts across the UK on the day taking the total media reach of NFD 2016 to 55 million.
Steven Ward, Executive Director of ukactive said: "National Fitness Day 2016 was our biggest and best event yet and we're delighted to see the physical activity sector and wider partners such as Argos team up to get the nation moving.
"It's a fun day with a serious message and the important thing now is to build on this momentum and make serious ground in overcoming the UK's physical inactivity crisis.
"We're already working on next year's event and want to engage more members of the public and our sector to ensure that National Fitness Day in 2017 reaches wider than ever before."
Amy Whidburn, Argos' Head of Corporate Responsibility, added: "As a leading health and fitness retailer, our view is that the fun and enjoyment of physical activity can bring a whole host of well-being benefits, and that's why we were delighted to see so many of our colleagues and customers taking part in National Fitness Day.
"We are passionate about celebrating that fun of fitness and increasing activity levels and we have a whole range of products to help with that."
About National Fitness Day
National Fitness Day is the biggest and most visible annual celebration of physical activity of the year. It is the day to celebrate the role that physical activity plays across the UK, facilitated by ukactive and previously, the énergie Group, who are the largest and fastest growing fitness franchise company in the UK, and who founded National Fitness Day back in 2011.
Realising that this is an event that would benefit with participation from the whole sector, énergie graciously 'gifted' National Fitness Day to ukactive in 2014. We would like to publicly thank énergie for this and are proud to now be growing the event year on year.
Our aim is always to ensure that National Fitness Day is the most active day of the year. We work with thousands of clubs, parks, leisure centres, gyms and ukactive members who open their doors to offer free exercise sessions to their local communities.
We know the benefits that regular exercise delivers includes a healthier heart, increased wellbeing and a better quality of life. However, many of us find getting fit troubling, it becomes a challenge and it shouldn't be – that is why National Fitness Day was started.
About ukactive
ukactive is the UK's leading not-for-profit body for physical activity, working with over 4,000 members and stakeholders across the UK. We champion the fun, enjoyment and benefits of being active. As an organisation, ukactive facilitates big impact partnerships across the public and private sector, supporting partners in delivering their goals around physical activity. We grow and stimulate the value of physical activity to society as a whole – alongside specific sub-sectors where we have developed significant stakeholder relationships inc. social, political, economic, health, consumer, and financial.
ukactive also provides leading research and evaluation, insight and thought leadership, strategic project and stakeholder management, campaigning and promoting best practice for its partners.
About Argos
Argos is a leading UK digital retailer, offering around 60,000 products through www.argos.co.uk, its growing mobile channels, stores and over the telephone.
Argos continues to be the UK's largest high street retailer online with around 120m customer transactions a year through its stores and over 975 million website and app visits in the 12 months to February 2016. Customers can take advantage of Argos' convenient Check & Reserve service available through its network of 842 stores and concessions across the UK and Republic of Ireland. In the financial year to February 2016, Argos sales were £4.1 billion and it employed c.30,000 people across the business.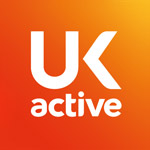 More People More Active More Often