Twelve months ago ukactive called for a single-minded focusing of resources, energy and policy to turn the tide of inactivity in the UK. This radical call for change – through over 80 policy recommendations – was the essence of ukactive's Blueprint for an Active Britain. The evidence of our nation's plight is stark and unacceptable, threatening the economic and social fabric of our society.
In the UK alone, physical inactivity is costing £20billion per year, causing up to 37,000 premature deaths annually, and is now the fourth greatest cause of disease, disability and premature mortality.
[emaillocker] As nations become more prosperous, they find ways to engineer activity out of everyday lives. Delivering the ambition of a society where activity is reintegrated into every element of how we live is a monumental task – heightened by decades of regression. It will take time to shift the habits and wider culture we have developed whereby activity has been built out of our daily routines.
We are ready for the challenge. We have seen immense progress in the past twelve months alone but it is time to elevate this issue once again. This new manifesto outlines a vision to build on the foundation blocks that have already been laid and create a society that supports, encourages, and celebrates the importance of activity.
In this report, we document the 12 months since the publication of Blueprint, providing a commentary on the recent successes – and challenges – faced in delivering an active nation. We also set out what we believe to be the next set of deliverable and effective milestones over the coming year. These recommendations span from cradle to grave and seek to re-embed activity into how we live, work, travel, and play.
A major strength over the last year has been the willing of institutions with significant influence and resource, such as Government, the NHS, and Sport England, to embrace this mission in their new strategies and programmes. The challenge now is to deliver on these strategies and at pace by putting in place the diversity of partnerships needed to achieve this shared goal and finding new ways of thinking to reflect a dramatically changed landscape. There's no turning back.
ukactive – with the support of its 4,000 members – is committed to playing its part. We will look to remain at the forefront of the debate, celebrating success and challenging obstacles from a perspective of the immense network we represent across the country and the surest grip on both the reality on the ground and the evidence base for what works.
We will work to facilitate the partnerships across the public, private, and third sector that can achieve sustainable change within communities. We will also continue to champion innovation that can advance the physical activity sector, and prioritise investment in people and the future leaders of our sector.
Above all, we believe that – given the seriousness of inactivity in our society – this debate must transcend short term thinking. Delivering an active nation, with all the physical, mental, social, and economic benefits that this brings, should be a mission that unites us all.
Let's elevate it above the daily debate, remove it from the pantomime of party politics, and give an active nation the focus, priority, and financing to thrive. Let's pull together a brand new delivery team to move this ambition forward at a pace, scale and level of impact of which we have never seen before.
We have never had a moment such as this before. If we do not transform our approach now, and miss this chance, then we never will.
DOWNLOAD FULL REPORT
[/emaillocker]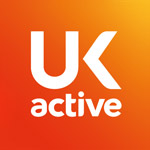 More People More Active More Often