ukactive has today (4 May) announced that 50 physical activity sector high fliers have been selected for Future Leaders 2017, which will see them take part at an elite training programme at Barcelona's world-renowned IESE Business school.
Running from 16th-21st July, the second iteration of the successful leadership programme has been expanded from last year's 30 places to meet the mounting demand for the scheme among ambitious sector professionals. Future Leaders 2017 has now sold out and applications are already being submitted for the 2018 programme.
The tailored executive training scheme brings together rising stars drawn from some of the biggest names in physical activity. This year's intake includes staff from major UK operators such as Fitness First, Virgin Active, GLL, Places for People Leisure and énergie Group; European heavyweights like Basic Fit and miha bodytec; and a host of top organisations including Matrix Fitness and Les Mills.
Among the 50 on the Future Leaders Programme are four fully-funded places provided by The Matrix LeadAbility Scholarship scheme. This will proactively address the under-representation of disabled people in senior leadership positions by providing subsidised places for the brightest and best disabled future leaders in the physical activity sector.
The successful candidates for the places were Breaking Barriers Manager Joe Harman, Aspire Leisure Centre Manager David Morphew, Deaf Sport Head of Participation Valerie Copenhagen, and British Council Project Manager Susannah Rogers MBE.
The event will follow a similar stream to last year's inaugural programme, shaped entirely to develop graduates into high quality leaders with the strategic, commercial and leadership skills to thrive in the face of the unique challenges facing the physical activity sector.
This year's iteration will see two new faculty staff, with Professor Mireia Las Heras leading a session on personal leadership styles, outlining how improve self-management to become a more effective leader. Meanwhile, Professor Fede Sabria joins the programme unveiling the strategies and tools needed to find, attract and retain loyal customers.
ukactive Executive Director Steven Ward said: "Investing in our Future Leaders is vital for building a world-class workforce capable of driving forward the physical activity agenda and turning the tide of physical inactivity.
"The expansion of the programme to 50 places further proves the hunger among our sector's workforce for opportunities to grow and develop. The world-class academic expertise presented on the course will leave attendees highly-equipped with the tools needed to succeed in a fast-changing business landscape."
Miquel Lladó, Professor of Strategic Management at IESE Business School and Academic Director for the Future Leaders Programme, said: "The Future Leaders programme combines expertise from health and activity leaders with IESE's academic expertise to equip operational managers with the ability to perform strategic and executive roles.
"Participants will develop skills in strategy, commercial thinking, innovation and leadership – providing a truly evolutionary experience for dedicated professionals."
Susannah Rogers MBE, British Council Project Manager and former Paralympic Gold Medallist added: "I heard about the ukactive Future Leaders Programme through meeting the organisation and event team recently.
Having researched the programme online, I wanted to be involved as I look to develop myself as a future leader in sport post-retirement from my career as an elite athlete."
Fitness First Group Operations and People Director Derek Crawford added:
"Development of our team at all levels is of paramount importance and the ukactive Future Leader Programme is an integral component of our senior team development journey.
"Those who attended last year rated the programme very highly and over the last 10 months have applied the learnings in a real environment. As a result, our organisation has benefited, but more importantly so have our members.
"Their endorsement was key to our decision to increasing the number of participants this year."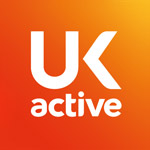 More People More Active More Often