ukactive today (12th May) unveiled some of the first speakers for the 2017 Flame Conference, which will take place on the 28th June at the International Conference Centre in Telford.
Among the stellar cast of keynote speakers is six-time Olympic gold medallist Jason Kenny – the joint most successful British Olympic athlete of all time. He will speak about the habits and decisions that breed success, and advise how the physical activity sector can collaborate with ex-Olympians and retiring athletes, utilising their unique skill-sets and experience to drive progress.
Joining Jason is Maxine De Brunner, the former Deputy Assistant Commissioner for the Metropolitan Police. Maxine was transformation director for the corporation, charged with leading a major change programme to the structure and delivery of police services, adapting the capabilities of the Metropolitan Police to deal with modern threats.
This year marks the evolution and expansion of Flame – becoming a two-day event – with the addition of Ignite, a brand new day of workshops taking place on the 27th June. Flame 2017 will culminate in the glittering Flame Awards night following the Conference, which sees the sector's leading lights battle for the physical activity sector's most prestigious accolades.
Also speaking at the event is Thought Expansion Network founder Jonathan MacDonald – a leading change advocate who has advised companies including Google, Apple, P&G, Unilever, Nestlé, Microsoft and IKEA. He will employ such experiences to ask sector leaders to challenge their mind-set and develop new ways of thinking.
Meanwhile, IESE Business School Professor Luis Huete will share some of the sector expertise that has proved central to the success of ukactive's Future Leaders programme at the event, speaking about how to design greater customer experiences to maximise engagement.
In addition, Mosaic Spa and Health Club Managing Director Dave Courteen will join ukactive CEO Steven Ward on stage for a special executive session taking the audience through Mosaic's experiences of reputational risk and crisis management. Expert insight will be provided by a panel including Born Social Strategic Director Callum McCahon, with a focus on demonstrating how to extract maximum brand value online.
ukactive CEO Steven Ward said: "The stunning Flame speaker line-up presents diverse expertise drawn from areas as wide as elite sport and technology, to education and business, offering a valuable set of insights on how to drive forward the physical activity agenda.
"The array of backgrounds and experience on show means the Flame Conference is an event that cannot be missed by anyone with a stake in getting Britain more active."
Six-time gold medallist Olympian Jason Kenny added: "The physical activity sector has a major role to play in providing a platform for ex-Olympians and other retiring sportspeople to find fulfilling careers after sport.
"I am very much looking forward to exploring the mutual benefits of collaboration between elite sport and the fitness sector at Flame, as well as sharing some of the key lessons learnt over the course of my own Olympic career."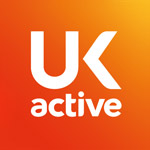 More People More Active More Often