ukactive has today (26 January) unveiled details of a dynamic new event designed to fuel the fire of Britain's red-hot boutique fitness sector.
Sweat, which takes place on 2 March at The Warehouse Studio Space in east London, is a one-day workshop aimed at educating and empowering all those engaged in this rapidly-developing sector.
Inspired by boutique pioneers in New York and Los Angeles, boutique fitness studios have taken London by storm in recent years and have been among the physical activity sector's biggest areas of growth since the recession. And with operators like Barrecore and TRIB3 now taking boutique fitness beyond the M25, there is every indication this sector can become a nationwide success story.
Through Sweat, ukactive is bringing together influencers, entrepreneurs and business owners from around the country for networking, lively discussion and expert insight on taking boutique businesses to the next level. Who will emerge as the UK's answer to SoulCycle? Can big established operators effectively execute a boutique model? How big could the boutique sector grow? These are the big questions up for discussion at Sweat.
The event will feature a host of boutique sector superstars, including BOOM Cycle co-founders Robert and Hilary Gilbert, Train Fitness titan Richard Scrivener and Elle UK Fitness Editor / boutique instructor Bangs.
There will also be investment insight from Bivek Sharma, Head of KPMG Small Business Accounting Services; design advice from leading architects Kyriakos Katsaros (Studio C102) and Mark Goldstein (Goldstein Ween Architects); plus killer marketing tips from Joe McEwan, Head of UK Brand at Innocent Smoothies. In addition, Technogym – the event's headline partner and a leading supplier to boutique fitness studios – will share an array of insight and analysis from its research and innovation teams.
Comprising electrifying keynotes and thought-provoking panel debates, Sweat will be split into two parts. The morning sessions will cover key aspects of owning a boutique business, such as inspiring operational excellence; expansion and investment; as well as maximising your market. Meanwhile, the afternoon session will centre on the practical side of boutique fitness, creating serious consumer love and the future trends shaping the sector.
Steven Ward, ukactive Executive Director, said: "The boutique fitness sector has been one of the real success stories of the past five years and a constant hotbed of innovation.
"We want to celebrate all that is great about this growing sector and provide a platform for all of its players to come together to trade advice and ideas, as well as creating a louder collective voice to lobby on key issues such as planning restrictions and rental prices."
Hilary Rowland, co-founder of BOOM Cycle, said: "Having grown our business from the very beginnings of London's boutique fitness scene, Robert Rowland and I can't wait to share our story and look at the exciting opportunities that lie ahead.
"Sweat is a fantastic opportunity for boutique fitness operators, instructors, designers and suppliers to join forces and look at how we can put even more fun into Londoners lives by helping them to stay healthy with top-class fitness experiences."
Steve Barton, Managing Director of Technogym UK, the headline partner of Sweat, said: "As the leading supplier to the fitness industry, Technogym has seen huge growth in the boutique sector. We pride ourselves on being an innovating force within the industry, and are excited to be headline partner of Sweat, where we will be showcasing our latest products and formats designed specifically for this sector of the market.
"Sweat is set to be a fantastic event where we can all share knowledge and drive further innovation and opportunity in this rapidly evolving space."
For more information on Sweat and to book tickets for the event, visit: http://ukactivesweat.com/
About ukactive
ukactive is the UK's leading not-for-profit body for physical activity, working with over 4,000 members and stakeholders across the UK. We champion the fun, enjoyment and benefits of being active and we facilitate big impact partnerships across the public and private sector.
We grow the value and importance of physical activity to society as a whole from cradle to grave. This also includes specific sub-sectors where we have developed significant stakeholder relationships including social, political, economic, health, technological, consumer, and financial.
ukactive provides leading research and evaluation, insight and thought-leadership, strategic project and stakeholder management, campaigning and promoting best practice for its partners.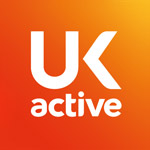 More People More Active More Often