ukactive has announced an enhanced format for Future Leaders 2017, the learning and development programme designed to equip the next generation of physical activity sector executives with the tools to drive a new era of growth.
Building on the success of last year's inaugural course, the week-long leadership programme will once again return to Barcelona's world-leading IESE Business School in July 2017, with several instalments in the pipeline.
The course has been tailored to the specific needs of physical activity sector operators and suppliers, providing participants with the broad set of skills required to inspire colleagues and develop solutions to real-world commercial challenges.
Applications open today (20th January) for Future Leaders 2017, with physical activity companies encouraged to put forward high-flying individuals who are progressing through their organisation at a fast pace and have the potential to become future sector leaders.
The Future Leaders programme was created in response to the rapid growth and diversification of the sector in recent years and the need for businesses to continually develop the capabilities and personnel to be flexible in an ever-changing market place.
Last year saw more than 30 of the sector's rising stars sharpen their leadership skills through the programme and solidify their new relationships with peers through the creation of the Future Leaders Alumni Network. This year's iteration will again be led by renowned professors Miguel Llado and Evgeny Kaganer, focusing on five key themes: global trends and digitalisation; operational excellence; leading through uncertainty; customer centricity and efficiency; as well as personal leadership and team management.
Participants will also take part in an "Executive Challenge" action learning exercise in which they will prepare and present to their peers a real-world current professional challenge.
Several events will take place outside the classroom to enhance the academic content, including a tour of Barcelona, sports and teambuilding activities, and meals with colleagues and faculty members.
Future Leaders is not simply a week-long process however. Participants will produce a 100-day plan at the end of the programme to ensure that valuable lessons are put into practice on return to the workplace, while the Future Leaders Alumni Network will provide a long-lasting source of contacts and ideas for participants to draw upon throughout the rest of their career.
Gareth Kirk, Regional Director for GLL, and an alumnus of the 2016 Future Leaders programme said of his experience: "The ukactive Future Leaders course really opened up my eyes to new ways of learning and a great network of individuals from across the UK and Europe.
"The experience has helped me to refocus on leadership and the longer-term benefits of applying a leadership approach, rather than just a functional management focus."
The confluence of health, fitness, technology and fashion has created a platform for rapid growth and diversification of the physical activity sector in recent years. As a result, businesses have a growing need to continually develop their capabilities and management personnel to be flexible in an ever-changing market place.
Top quality leadership is lacking in British companies and ukactive has created the Future Leaders programme to help physical activity businesses maintain a steady pipeline of leaders to executives to address this and boost staff retention. The 2012 CIPD Annual Survey Report showed that nearly three-quarters (72 per cent) of organisations in England reported a deficit of management and leadership skills, yet UK managers are among the least likely to receive training in the developed world, with just 45 per cent receiving additional coaching (UKCES 2012).
The Future Leaders programme will address this, offering tailored executive training to steer talented candidates' career and personal leadership skills, ensuring they can deliver high class business approaches and solutions.
This year's programme will also include the Matrix LeadAbility Scholarship Programme, created to help fast-track talented disabled people into senior leadership positions across the physical activity sector. The initiative, which will be sponsored by Matrix Fitness and co-ordinated by ukactive in conjunction with Aspire, seeks to proactively address the under-representation of disabled people in senior leadership positions.
Brad Rushton, Fitness First UK Head of Operations and a 2016 Future Leaders alumnus, said: "Following the course, I took on my new role as Head of Ops at Fitness First. I was able to do so with a feeling of being ready and prepared for the challenges & opportunities ahead.
"I can't speak highly enough of the world class teaching, the year-round engagement and the value of a new network of peers across the industry which I never had before."
Sarah Edmonds, Active IQ Director of Quality and Standards and also an alumnus, added: "Future Leaders showed us that whether you're an operator or supplier, marketeer or educator, we are all bound by two things: a passion for this industry and a responsibility to lead it to success in the future.
"Future Leaders helped us fall in love with that future and embrace the responsibility we have. I look forward to welcoming the Class of 2017 into the Alumni, which has been a great way to keep the lessons alive."
Pip Werbinski, Head of Organisational Development at Virgin Active and a third alumnus said: "I wore two hats on Future Leaders. First, as a participant I was blown away by the quality of everything involved from the learning interventions, the credibility of facilitators and the facilities at the university. Secondly, I'm a learning and development professional so I was appraising everything the whole time.
"There is nothing on the market for up and coming Leaders in our sector that comes anywhere near the quality of this programme, as well as the price it is offered at. If you have the chance to become a Future Leader grab it – you are exceptionally lucky!
"This course changed the way in which I lead as well as how I strategically plan and execute, it enhanced my ways of working and I would genuinely recommend it as career defining development."
Miquel Lladó, Professor of Strategic Management at IESE Business School and Academic Director for the Future Leaders Programme, said: "The Future Leaders programme is specifically tailored by IESE based on the specific needs of the sector, aiming to offer a truly transformative experience in a modern, academic setting.
"Participants will acquire strategic, commercial and leadership skills, leaving the programme with the ability to problem solve and action plan in response to the fast-changing and increasingly competitive business landscape."
To find out more about Future Leaders 2017, including the programme's new flexible payment options, visit: http://ukactivefutureleaders.com/
About ukactive
ukactive is the UK's leading not-for-profit body for physical activity, working with over 4,000 members and stakeholders across the UK. We champion the fun, enjoyment and benefits of being active and we facilitate big impact partnerships across the public and private sector.
We grow the value and importance of physical activity to society as a whole from cradle to grave. This also includes specific sub-sectors where we have developed significant stakeholder relationships including social, political, economic, health, technological, consumer, and financial.
ukactive provides leading research and evaluation, insight and thought-leadership, strategic project and stakeholder management, campaigning and promoting best practice for its partners.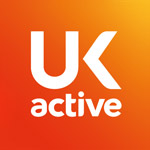 More People More Active More Often