The closure of gyms, leisure centres and swimming pools has had an enormous impact on people's mental health, as well as physical health.
After losing all sight in his left eye and suffering deep anxiety, Aaron Slade's enjoyment of going to his local gym, alongside improved nutrition, has helped him lose nearly four stone since the first lockdown caused by COVID-19.
In 2013, after being a successful chef for over 18 years, he woke up with an unexplained black dot in his left eye and after going to the doctor right away, was diagnosed with birdshot, an incredibly rare condition and form of eye inflammation.
Aaron was quickly rushed to surgery. Unfortunately, all vision was lost in Aaron's left eye and while they managed to save his right eye, he is technically declared blind and has been left with vision that he describes as 'looking through black net curtains on an icy window'.
His loss of sight meant he could no longer do the job he loved and he spiralled into an incredibly challenging time for his mental health.
"Getting birdshot was incredibly hard but it was my mental health that suffered the most," said Aaron. "There were times that I felt like giving up and I was all alone, even though I had my friends and family around me.
"I had psychosis and was hearing negative voices and had deep feelings that I was being watched wherever I went. Not feeling safe in your own home is an awful feeling, which is amplified further by having very little vision."
After being assigned a mental health worker to support with his recovery, Aaron was introduced to his local gym, Anytime Fitness Truro, in 2018. After initially attending alongside his health worker, Aaron developed the independence to go alone and after seeing the benefits, made a number of changes to his lifestyle.
"Since I started going to the gym, it caused a complete lifestyle change for me and I've quit drinking and smoking. I took up studying diet and nutrition which made me realise just how much physical and mental health were linked. At times I didn't feel safe at home, but I felt safe at Anytime Fitness."
However, despite this change in lifestyle, Aaron admitted that he did not use the gym to its full effect and it took a moment of realisation in the first national lockdown that it was time to put everything he had learned about exercise and nutrition into practice.
"In lockdown I was up to 16-and-a-half stone and it was time to do something about it. I'd bought some fitness equipment ready for lockdown, and the confidence and the knowledge I'd gained from being at Anytime Fitness and studying nutrition meant I was able to apply this and get back to the gym and do things properly in July."
Since the first lockdown, Aaron became fitter and lost close to five stone and after taking control of his health with physical activity and nutrition, has turned his life around.
"Thanks to Anytime Fitness Truro, I'm back on track physically and I've never felt fitter and healthier. I know I've had support from the mental health team and my doctor, but Anytime Fitness has been equally involved in me getting to where I am today.
"The gym is so well maintained and the staff, cleaners and members are all so considerate. People see me come in and they'll move stuff out the way. It's so nice and welcoming for me."
The UK's gyms, pools and leisure centres are under severe financial pressure, and thousands face a battle to survive unless they receive greater financial support from the Government. To support your local facility, please email or write to your MP to call for their support. Find your MP here.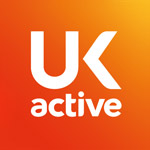 More People More Active More Often