ukactive has issued this response to the findings of the Annual Disability and Activity Survey from its partner, Activity Alliance
Huw Edwards, ukactive CEO, said: "We welcome the latest Annual Disability and Activity Survey, and commend Activity Alliance on delivering its latest powerful insights into the experience of disabled people.
"ukactive recognises the disparity in activity levels, with disabled people twice as likely to be inactive as non-disabled people, and the findings from this survey can help deepen our understanding of the sector's relationship with disability.
"While there has been recognition that disabled people have been disproportionately affected by the pandemic, these findings make explicit the effect on disabled people's relationship with, and experience of, physical activity.
"We know our sector plays a key part in disabled people's activity levels, with participation increasing prior to lockdown as a result of operators' proactive engagement with disabled people, improved customer service, links with local disability organisations and participation programmes.
"However, lockdown has led to increased feelings of loneliness and social isolation, and these findings demonstrate that the closure of physical facilities has had a detrimental impact on those that benefit so greatly from these services.
"The sector has responded with examples of tailored home workouts and impairment-specific online content, however, the survey's findings indicate that such opportunities are too rare and this is affecting physical and mental health.
"In line with Activity Alliance's call for inclusion to be prioritised, our sector has a responsibility, both now during lockdown and when reopening facilities, to ensure its provision is fully inclusive and welcoming.
"In order to achieve these ambitions, our sector needs the Government to provide the support necessary for the survival of our facilities at this time, to put our recovery at the heart of the nation's renewal, and looking forward, enable our sector to develop its reach.
"Following the recommendations from our 'Everyone Can' report, we will continue to work with our partners at Sport England, Activity Alliance and other groups to accelerate our sector's efforts on disability inclusion so that provision is truly inclusive and engaging for all."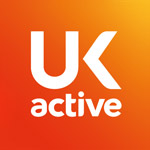 More People More Active More Often