ukactive calls for urgent support from Government to save physical activity sector as operators struggle to survive without financial support
Thousands of leisure and fitness facilities that employ a total of 100,000 staff across the UK are set to disappear as organisations struggle to access loan support, face threats of eviction and are crippled by ongoing utility fees, delayed furloughing funds and failed insurance claims.
Evidence obtained by ukactive in consultation with leaders from the nation's major fitness and leisure operators show that without the required relief from the mounting financial burdens then an estimated 2,800 facilities will cease trading by the middle of June 2020.
Some of the operators warned they will only remain in business for another five weeks, due the crippling combination of zero income and outstanding rental and overhead fees.
The Government's announcement that funding from the Coronavirus Job Retention Scheme – designed to support the furloughing staff – will not be available until the end of April, means operators will struggle to pay staff, as their doors have been closed to customers for weeks.
There are 189,000 people employed by gyms and leisure centres across the UK, meaning that more than half of the workforce will lose their jobs.
Gyms and leisure centres were forced to close by Government on 20 March as part of tougher social distancing measures designed to reduce the spread of COVID-19 (Coronavirus).
While ukactive welcomed announcements around the Coronavirus Job Retention Scheme, the extension of interest-free loans, the delay in VAT payments, and access of funding to include large and small organisations, question marks remain over how quickly the furlough funding and loans can be accessed, as well as clarification around rental payments and overheads for facilities.
ukactive, as the representative body for the physical activity sector, is calling for the Government to undertake the following steps urgently:
Provide faster access to loan support, ensuring that banks move quickly and remove the barriers that are preventing fitness and leisure operators from reaching it now, when they need it most.
Provide earlier access to funding within the Coronavirus Job Retention Scheme, making sure it is available in April to save up to 100,000 jobs by allowing organisations to furlough staff rather than make redundancies.
Reduce the pressure from banks on landlords so that they can better support tenants from the physical activity sector, by removing the threat of winding up orders, Commercial Rent Arrears Recovery and statutory demand notices which threaten court action if rent is not paid within 21 days.
Direct Local Authorities to provide flexibility and support in their contractual relationships with public leisure operators and trusts, as set out in the Government guidance published last month.
Provide relief from utilities and wider business payments by removing these financial pressures.
Ensure that insurers abide by the content of their agreements and pay out when organisations have cover for 'business closure due to Government action'.
ukactive has warned that failure to take these steps will lead to the loss of the following services from cities and towns across the UK.
Gone: Swimming pools and children's swimming lessons.
Gone: Social prescribing services that offer GPs the ability to prescribe physical activity to aid recovery and health in patients undergoing prehab, rehab or managing long-term health conditions.
Gone: Facilities and services for community groups, such as classes for older people, BAME communities, or schools.
Gone: £2.8bn of social value per annum, based on the benefits provided to the population's health and wellbeing (normally £3.3bn per annum*).
Huw Edwards, CEO of ukactive, said: "We are just weeks away from the closure of up to 2,800 fitness and leisure facilities, which play a crucial role in supporting our health, wellbeing and communities.
"Our nation's gyms and leisure centres form the fabric of our society, as well as contributing £7.7bn to the economy annually and employing one of the most passionate and dedicated workforces in the world.
"During the last recession, our sector bucked the trend and maintained its growth, providing a much-needed boost to our high streets and communities, so it is important that the Government recognises that contribution.
"If nothing is done and we say goodbye to our gyms and leisure centres it will have a devastating impact on our society when we emerge from the coronavirus pandemic, at the precise time when these facilities will be needed desperately by people.
"If our leisure facilities are lost, it will be incredibly difficult to rebuild them and any recovery will be extremely slow and painful.
"The loss of our gyms and leisure centres would cause irreparable damage for those people who rely on their services most – community groups who find connection within their walls, children who need swimming lessons, and patients who rely on activity prescriptions to manage long-term illness or recovery.
"ukactive requires the Government to make the loans process faster and more accessible, to provide clear guidance to landlords on what they can do to support organisations in the sector, and to provide support on fixed business costs such and rates and utilities.
"The physical activity sector has shown its support for the nation during this crisis, reaching into homes with online workouts and redeploying staff to deliver supplies – now we need to work with Government to make sure it is still there when this is over."
*'Physical Activity: A Social Solution' (ukactive, 2017)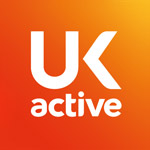 More People More Active More Often