With fitness facilities across the UK now closed due to COVID-19, resources from gyms and leisure centres are being put to use elsewhere to avoid them going to waste.
Gyms are being offered to the NHS to be used in any capacity they see fit and personal trainers are focusing on their online communities with group and individual classes.
Some fitness centres which offer food catering to their members, had the potential to be left with kitchens full of perishable produce.
This seemed like a tragedy with the recent panic buying epidemic, where some essential items have been difficult to purchase, especially for people working long shifts in the NHS.
David Lloyd Clubs decided that it would like to help by supporting those on the frontline fighting the coronavirus, by donating all their excess perishables to local NHS teams and vulnerable groups.
Teams from David Lloyd Clubs have been working hard to deliver the fresh produce safely. The picture above was taken at Poole Hospital by staff members of David Lloyd in Poole, who delivered the goods to their local hospital.
Other NHS sites that have benefitted from the goodwill gesture include Watford General Hospital and Chorley and South Ribble Hospital, where the team also used its pizza oven to cook pizzas for the hospital staff.
Along with hospitals receiving the food, a number of foodbanks and shelters have also received food donations including Bristol Long Ashton, Colchester, Bolton, Leeds, Cheshire Oaks and Manchester's Old Trafford.
Other groups to have benefited, include vulnerable adults in Derby, Women's Aid in Hull, York's Secret Helpers and local hostels in Cardiff.
Stephen Brown, Operations Director at David Lloyd Clubs, said: "Since closing the doors to our clubs, our teams have worked hard ensuring any perishables left in our kitchens reach those who need them the most.
"We've all seen the images of bare supermarket shelves and we're hoping our donations make things a little easier."
Do you have a unique story of how your organisation is adapting and collaborating to help society and the physical activity sector through the COVID-19 pandemic? Send your submission for the Together series to: press@ukactive.org.uk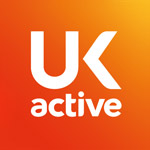 More People More Active More Often