By Huw Edwards, CEO of ukactive
Almost every crisis leads to change and reform, and the COVID-19 pandemic will be no exception. As the Government and the NHS drive forward a hugely impressive vaccination programme, they are also looking to the future.
The publication of the Government White Paper on NHS reform sets out the changes it wishes to makes to this revered institution, seeking improvements to both integration and innovation in the next chapter of the NHS story. The eagle-eyed would have analysed the references to both prevention and public health in the White Paper. These references are, at best, tentative and cautioned on a commitment to bring forward "targeted proposals in primary legislation relating to public health".
In many ways, this commitment to public health is the ball game. A major factor for the tragic levels of fatalities and hospitalisations from COVID-19 in the UK has been the deep health inequalities that run through the heart of our communities. We cannot escape the reality that we have a public health crisis, especially in mental health, which needs both urgency and strength to address, and as a result the success of any reform to the core NHS, will be dependent, ultimately, on the success of new public health reforms.
We know the physical activity sector has a substantial part to play in these reforms. New polling from ukactive and Savanta ComRes released today shows that 47% of people with a mental health condition agree that access to their local gym or leisure centre would improve their emotional and physical wellbeing.
This means that the Government's future proposals for public health, especially given the closure of PHE, will require both a boldness of ambition and genuine commitment to sector collaboration, and while not the panacea, harnessing the power of physical activity within that public health ambition is going to be essential for the Government to achieve.
Government agencies such as Sport England will contribute heavily to this, and their new 10-year strategy provides a passionate case for the value of sport and physical activity in our society, a clear and ambitious vision for future growth, and an honest appraisal of the development required for the sector to play its fullest role in our communities.
However, if the Government is to fulfil its commitment to "placing sport and physical activity at the heart of its coronavirus recovery plan", it must improve the landscape in which the physical activity sector currently operates, especially reforming the tax and regulatory systems so they become an enabler to people being physically active.
Successive lockdowns have had a devastating impact on the nation's activity levels, particularly among vulnerable and deprived communities. The polling from ukactive and Savanta ComRes also found that more than three quarters of UK adults have spent more time sitting down each day during lockdown, putting an ever-growing number of people at risk of chronic disease associated with excessive sedentary behaviour. Reversing this trend will require robust interventions from the Government to support and facilitate engagement in physical activity.
Furthermore, the Government should drive forward partnerships with our sector such as social prescribing, which have the potential to transform the physical, mental, and social wellbeing of millions. We know of the brilliant examples within our sector of existing social prescribing programmes, but let these become the norm rather than the exception. We also know Matt Hancock is a major advocate for this, having established, to his great credit, the National Academy for Social Prescribing (NASP) in October 2019. The new partnership between ukactive and NASP needs to be stepping stone to a major partnership between the NHS and our sector.
As we approach the Prime Minister's announcement on the roadmap for reopening our society from this third national lockdown, we all collectively hope for a return to a level of normality, reconnecting with the people and activities we love and cherish the most. However, this collective sacrifice must lead to positive change that improves our collective wellbeing.
The Government will no doubt spend a great deal of energy reflecting on this health crisis, assessing how resilient we were to combat this pandemic, and propose change and reform. The scale of that change and reform, especially around public health, must take its place centre stage in our national debate on the future of our nation.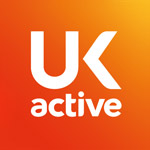 More People More Active More Often