Britain's national lockdown has become a national sit-down, with 42% of UK adults admitting they are sitting for at least 14 hours longer a week, a new poll from ukactive has revealed.
Motivation to exercise is now at a record low for many Brits, as the closure of gyms, pools and leisure facilities restricts the options for staying active and healthy, according to poll findings from Savanta ComRes*, commissioned by ukactive.
Health experts said the figures pose a serious warning about physical inactivity in lockdown, particularly for vulnerable groups such as children, older adults and those with long-term conditions that rely on COVID-secure gyms, pools and leisure facilities to stay active.
Last week, a coalition of more than 50 health bodies, charities, athletes and celebrities wrote the Prime Minister, urging him to provide greater support to help fitness and leisure facilities avoid permanent closure, highlighting their essential role for their communities.
The new findings show:
More than three quarters (78%) of UK adults have spent longer sitting down per day during lockdown. Over a third (42%) of respondents have spent more than two hours a day longer sitting, 27% report sitting for more than three hours extra per day, and 15% say they are sitting for more than four hours extra per day.
The number one thing preventing people from working out at home during lockdown is lack of motivation (41%).
47% of people with a mental health condition say they that access to their local gym or leisure centre would improve their emotional and physical wellbeing.
More than a third (36%) report being bored with current exercise options.
Two fifths (38%) of the public think the Government should encourage people to attend gyms and leisure facilities post-lockdown.55% say they watch TV to cope with the mental stresses of the pandemic, compared to 27% who say they use exercise or physical activity.
Half (50%) of parents with a child/children under the age of 18 agree that they are struggling to find ways for their kids to stay active and a third (32%) say their child/children have been less physically active because of lockdown.
As the Government determines its roadmap to reopening, gyms, pools and leisure facilities in England alone will only have been open a total of 121 days in the calendar year up to 23 March, unable to serve more than 17 million users for much of the year.
The poll indicates that lockdown fatigue is growing, with many losing the motivation required to stay active for their body and mind, while sedentary habits are on the rise.
Those with a long-term health condition* are significantly more likely (42%) than those that do not have one (34%) to say they have spent up to two hours more each day sitting during lockdown.
People with a long-term condition were twice as likely (18%) to say a lack of support or confidence to exercise safely prevented them from working out at home during lockdown.
The findings also raised concerns about families' activity levels. Parents of children under the age of 18 are more likely (84%) than those without children below this age (76%) to have spent longer sitting per day during lockdown.
Nearly half (45%) of the parents that responded agree that their children's emotional and physical wellbeing, and behaviour, would improve if their household had access to a local gym or leisure facility.
The reasons preventing people from working out at home during lockdown were: lack of motivation (41%), lack of space (19%), lack of home fitness equipment (18%), lack of support or confidence to exercise safely at home (12%) and lack of access to online fitness resources (8%).
Huw Edwards, CEO of ukactive, said: "These findings show many people are really struggling to stay active, and we know this can have a major impact on mental and physical wellbeing, particularly for vulnerable groups.
"The first lockdown saw a welcome focus and motivation for maintaining active lives, however, it is clear that the longer our fitness and leisure facilities are closed, the harder it becomes for people to maintain a healthy level of activity.
"While many people have found support through a growing array of online fitness classes, it is vital for our national activity levels that our communities have access to a variety of safe facilities for sport and exercise.
"The Government needs to prioritise the reopening of our sector's facilities when lockdown restrictions begin to ease, so they can return to their essential role in supporting our physical and mental health."
Olympian and leading sports scientist, Professor Greg Whyte OBE said: "Our national health crisis is being worsened dramatically by increased physical inactivity, and the impact of closing our gyms, pools and leisure facilities for prolonged periods must not be underestimated.
"Sedentary lifestyle choices have been exacerbated by lockdown, meaning that even healthy people quickly become deconditioned, negatively impacting their physical, mental and emotional health, while those who are vulnerable face even more serious risks to their health.
"The impact on health, wellbeing, quality of life and motivation when you take away access to safe indoor facilities for exercise is clear – we need to help our nation get moving again."
 *Savanta ComRes interviewed 2,170 UK adults aged 18+ online between 12 and 14 February 2021. Data were weighted to be nationally representative of all UK adults by key demographics including age, gender, region and socio-economic grade. Savanta ComRes is a member of the British Polling Council and abides by its rules. Full data tables are available at www.comresglobal.com
**Long-term conditions include a physical or a mental condition, or disability, as reported to Savanta ComRes by respondents.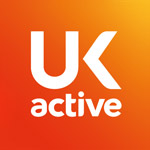 More People More Active More Often