Getting older people moving through activities such as Zumba and dance topped the news agenda today (10 April), with several national newspapers highlighting the benefits of regular exercise for over 60s, following a ukactive press campaign.
New ukactive analysis on physical activity interventions among over 60s gained prominent coverage in the Sunday Telegraph. It found that getting Britons aged over 60 to do five 30-minute dance classes a week could help save the NHS £11bn, at a time when health budgets and hospitals are being stretched to the limit. The research also found that a regular dance could prevent almost 850,000 cases of disease and injury, including almost a third of hip fractures.
The story captured widespread attention, garnering further coverage in both print and online in the Daily Express, The Times and The Herald on Monday.
ukactive have long called for a wide range of activities – including movement and dance – to be made more readily available and accessible to older communities, while being delivered in a fun and engaging way. This formed a key part of ukactive's recent report, Blueprint for an Active Britain: Milestone Review, which outlined the ambition to get older Britons living healthily and independently in their later years.
Steven Ward, ukactive Executive Director, said: "Sedentary lifestyles are sending our ageing crisis into overdrive and this will bankrupt our health system unless we shift focus from prevention onto cure."
He said it was time for an "urgent rethink" of how we age, to ensure that simple interventions were widely offered.
"Physical activity strategies in care and residential homes would unlock the huge health benefits of activities like Zumba and dance, reinvigorating residents and giving them greater independence for longer," he said.
ukactive board member and advisor to Public Health England Professor Dame Carol Black added:
"There is evidence that sustained physical activity in older age is associated with improved overall health, significant health benefits being seen even among participants who become physically active relatively late in life.
"Being active as we age, maintaining hobbies, interests and taking walks are certainly good for wellbeing. They are also the best means we have of maintaining muscle and bone strength and mobility, essential conditions for continuing independence and reduced risk of falling."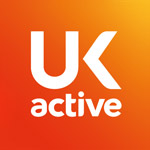 More People More Active More Often