Not-for-profit health body ukactive will start the countdown to National Fitness Day 2017 by unveiling a blockbuster line-up of events at major consumer exhibition This Morning Live.
The show – expected to attract more than 50,000 consumers during its 18-21 May run at the NEC in Birmingham – is a live exhibition which will bring Britain's most popular daytime TV programme to life.
ukactive has teamed up with the show's organisers to officially launch National Fitness Day, which will this year take place on 27 September. The kick-off at This Morning Live will see ukactive unveil a range of initiatives to make this year's National Fitness Day the biggest yet, while also showcasing a range of active options for attendees at the show.
This Morning Live is being run in partnership with ITV and features food, fashion, beauty and lifestyle areas, as well as a large health and fitness section inspiring women on how to integrate an active lifestyle into their everyday routine. Spotlighting health and fitness products, demos, activities and lifestyle hacks for all the family, the show aims to help brands access a demographic thirsty for information on simple ways to get active.
Health, fitness and lifestyle experts including Dr Zoe Williams, Max Lowery and Faisal Abdalla will be demonstrating the latest fitness tricks, hacks, health food & drinks, joining Philip and Holly, Ruth and Eamonn and the rest of the family at the show.
The high-profile launch forms part of ukactive's mission to ensure National Fitness Day 2017 reaches more people than ever before. Last year's event saw more than one million people get active, as thousands of UK gyms and leisure venues threw open their doors to engage the public in free physical activity taster sessions.
And for National Fitness Day 2017, ukactive hopes to expand on last year's 18,000 events by working with partners to offer more activities across schools and workplaces. There will also be the return of the #fitness2me social media campaign, which took Twitter by storm last year and helped National Fitness Day 2016 reach more than 49 million users.
Steven Ward, Executive Director of ukactive said: "Last year was our biggest event yet and we're delighted to be teaming up with This Morning Live to start National Fitness Day 2017 with a bang in front of a huge national audience.
"It's a fun day with a serious message and the goal is to spread the fun of fitness and the exhilaration of movement to make more headway in overcoming the UK's physical inactivity crisis.
"We've already got an exciting array of events in the pipeline for 27 September across the whole of the country and we can't wait to tell the public about the thousands of fun activities coming their way for National Fitness Day 2017."
With ITV's This Morning TV show pulling in more than 6.5 million viewers each week, the organisers of This Morning Live hope to harness the programme's impressive reach to connect the predominantly female audience with a wide range of physical activity brands during the four-day event. Exhibition stands are still available for companies wishing to feature at the show, with a special rate available for ukactive members and partners.
Katy Roberts, Event Director of This Morning Live, said: "ukactive's mission to get more people, more active, more often, fits perfectly with our vision for This Morning Live and we are delighted they are working with us as our Active Lifestyle Partner.
"As a lifestyle event, we want to show our visitors how they can adapt their own busy lives to incorporate easy ways to make them feel healthier. We will also be promoting National Fitness Day, helping to celebrate all things physical throughout the UK."
For more information about This Morning Live, click here.
And for more information about National Fitness Day, click here.
About National Fitness Day
National Fitness Day is the biggest and most visible annual celebration of physical activity of the year. It is the day to celebrate the role that physical activity plays across the UK, facilitated by ukactive and previously, the énergie Group, who are the largest and fastest growing fitness franchise company in the UK, and who founded National Fitness Day back in 2011.
Realising that this is an event that would benefit with participation from the whole sector, énergie graciously 'gifted' National Fitness Day to ukactive in 2014. We would like to publicly thank énergie for this and are proud to now be growing the event year on year.
Our aim is always to ensure that National Fitness Day is the most active day of the year. We work with thousands of clubs, parks, leisure centres, gyms and ukactive members who open their doors to offer free exercise sessions to their local communities.
We know the benefits that regular exercise delivers includes a healthier heart, increased wellbeing and a better quality of life. However, many of us find getting fit troubling, it becomes a challenge and it shouldn't be – that is why National Fitness Day was started.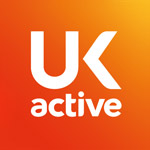 More People More Active More Often