ukactive has issued the following statement in response to the findings of Sport England's Active Lives Survey 2020-21, published today (28 April)
Huw Edwards, CEO of ukactive, said: "The latest Active Lives Survey provides valuable insight into the impact of the pandemic on physical activity levels, covering a period where fitness and leisure facilities were either closed, or services reduced, due to Government restrictions.
"Specifically, this evidence covers the period from mid-November 2020 to mid-November 2021. At the beginning of this period, England was in its second full national lockdown, followed by a restrictive tiered system, and then with all fitness and leisure facilities forced to close for the third time from the end of December through to April 2021.
"Through collective safety evidence and lobbying, facilities were able to reopen on 12 April 2021, although group exercise was restricted, before most restrictions were lifted on 19 July.
"The health impact of this period of restrictions for our sector is clear, with the data showing 1.3 million more inactive adults between November 2020 and November 2021 than in the pre-pandemic Active Lives Survey which covered November 2018 to November 2019.
"This is intrinsically linked to the decline in the nation's mental health, with the report indicating poor wellbeing among people who are less active.
"Crucially, the drop in activity levels was almost four times greater in the most deprived areas (4.4%) compared to the least deprived areas (1.2%).
"This confirmed what we knew about inequalities, with women, ethnically diverse communities, and people with long-term conditions also shown as less likely to be active than others during this period.
"These trends have increased pressures on the nation's workforce, economy, and health and social care services which were already creaking.
"This underlines the importance of the Government supporting and empowering our sector to recover and reach its full potential.
"Our sector has shown incredible energy and resilience to survive, with many operators bouncing back as millions of people return to their local facilities, however, huge challenges remain for many facilities and the Government must not let these compound the damage.
"The emerging cost of living crisis, combined with the energy crisis which has seen costs rise by as much as 150%, means hundreds of operators are again facing reduced services or closure within 12 months.
"The Government must heed our advice on what measures – including tax and regulatory reform – can turn around activity levels in this country, and this needs to be central in their revised strategy for sport and physical activity strategy that is due this Spring.
"Together with our partners, we will continue to work towards our vision for increasing our sector's reach by more than five million people by 2030, as part of our shared ambition for growth."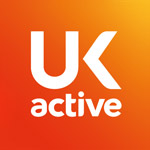 More People More Active More Often