ukactive has today (7 April) issued the following update on plans for Active Uprising and the ukactive Awards
In light of the ongoing situation surrounding COVID-19 (coronavirus), ukactive has made the decision to postpone Active Uprising and the ukactive Awards ceremony, which were due to take place on 4 June 2020 at Manchester Central.
Active Uprising will now take place on 20 October, at Guildhall, London. We will be merging the event with the ukactive National Summit to bring the sector together to work through solutions that continue to inspire the nation.
This change of venue comes following the news that our original venue, Manchester Central, will be converted into a temporary hospital for patients suffering from COVID-19.
We are currently identifying a suitable venue to host the ukactive Awards and will make an announcement as soon as we can.
We want to assure you that we are working on delivering a brilliant Active Uprising and ukactive Awards, and by postponing the event, we aim to ensure the best possible experience for those attending.
There have also been changes to the ukactive Awards process and the timings of the second stage of judging. We are working to ensure these changes cause minimal impact to those applicants involved and it is important to reiterate that the Awards will not be cancelled.
Tickets that have already been purchased for Active Uprising and the ukactive Awards evening will automatically become valid for the new date.
Other events such as our regional Together events and Strategic Partner Group events are also under review to ensure that they offer the most value to those involved.
We are pleased to confirm that other ukactive flagship programmes will still be going ahead as planned – look out for a save-the-date announcement for National Fitness Day 2020, coming soon. We hope that these can help support our members and partners to drive footfall back into their facilities once Covid-19 restrictions have been lifted.
Thank you for your understanding.
If you have any queries, please contact the ukactive Events team: events@ukactive.org.uk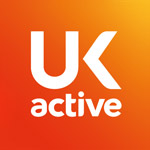 More People More Active More Often