ukactive is delighted to announce the appointment of three new Board members: Winter Olympics gold medallist Amy Williams MBE, PR specialist Victoria O'Byrne and management consultant Katy Cox.
Amy and Victoria join the Board as Independent Non-Executive Directors with immediate effect, marking the first appointments under ukactive's new Chair, Mike Farrar, who took over from Baroness Tanni Grey-Thompson on 1 September.
They join Katy, who was appointed as Treasurer in April, and each will serve an initial three-year term.
The new Board members join at a crucial time for the physical activity sector, as ukactive drives forward with its plans for the development and growth of the sector to reach more than five million new members as part of its Vision 2030 strategy.
Amy Williams is best known for becoming Britain's first solo Winter Olympics champion in 30 years, after winning Team GB's only gold medal at the 2010 Winter Olympic Games in the skeleton. Since retiring from the sport in 2012, Amy has worked in television, launched her own personal training and coaching business, and is also a motivational speaker.
Amy said: "I've long been an advocate of the incredible work that the physical activity sector does for our communities so I'm excited to have this chance to work with the ukactive Board to help lead the industry.
"ukactive's members and partners have a huge role to play in the future of sport, health and wellbeing in the UK so this is an exciting time to work with ukactive on its mission to get more people active."
Victoria O'Byrne is a seasoned communications and corporate affairs director, specialising in reputation management for high-profile individuals, organisations and campaigns. She has worked in executive roles in both the commercial and public sectors, and recently held the position of Communications Secretary to the Duke and Duchess of Cambridge.
Victoria said: "I'm thrilled to join the Board of ukactive at such an important and exciting time for the growth of the sector.
"I have seen the sector's reputation and influence growing over recent years and ukactive has an important role to play in continuing to shape the public health agenda. I am looking forward to working with Mike and the Board to support this."
Katy Cox is a freelance management consultant, working with both public sector and commercial organisations across a wide range of strategic projects, specialising in developing business cases and strategies, advising organisations undertaking mergers and acquisitions, and undertaking governance reviews.
Katy said: "I'm really excited to join ukactive as Treasurer because the work that ukactive undertakes really resonates with me, and on a personal level I know how important being active is for my physical and mental wellbeing.
"Through my work with NHS organisations, I have seen the impact of the wider determinants of health and recognise the essential role the physical activity sector has to play in improving population health and wellbeing."
Mike Farrar, Chair of ukactive, said: "I am delighted to welcome Amy, Victoria and Katy to the Board, and I know their knowledge and expertise will be invaluable to ukactive.
"We have some incredible opportunities to grow the sector's reach and impact over the coming years and the ukactive Board will work closely with the Executive and Councils to ensure our members are supported every step of the way.
"I look forward to working with our new Board members and on delivering our ambitious plans for ukactive and the sector we represent."
To read more about ukactive's strategy and plans for the year, click here.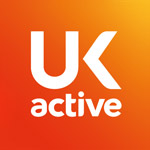 More People More Active More Often