ukactive chair Tanni Grey-Thompson addressed the Lords on Tuesday evening to call for Government action to tackle childhood obesity.
In a debate on childhood obesity in the House of Lords, Tanni urged the Government to take a holistic approach to children's health, noting that physical inactivity was just as detrimental to children's life expectancy as obesity.
Tanni rounded off her speech encouraging policy-makers to contribute to a major consultation by ukactive, compiling evidence on how to get children more active from those who know and understand the landscape best – parents, teachers, activity providers, business leaders, healthcare professionals and both central and local government.
The findings will form the basis for Generation Inactive 2.0, a new report charting the course towards solving the childhood inactivity crisis.
Baroness Grey-Thompson and Baroness Walmsley also urged Education Minister Nadim Zahawi to provide further clarity on what the sustainability plan for the Primary PE and Sport Premium is beyond 2019, as ukactive members have reported that this uncertainty has affected the longevity of some physical activity programmes.
Other recommendations made by Tanni included:
Extending the National Child Measurement Programme to measure cardiorespiratory fitness and examine data from Sport England's Active Lives survey – which monitors children's attitudes towards their health and fitness -in addition to the current measurement of BMI.
Implementation of 'active mile' concepts across all schools in the UK.
Funding from the soft drinks levy should be used beyond the school gates to offer accessible physical activity sessions over holiday periods
Anyone can make a submission to the Generation Inactive 2.0 report by completing a simple online questionnaire at: ukactivekids.com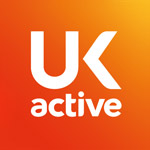 More People More Active More Often