Britain's most successful female Olympian, Laura Kenny, has been announced as a keynote speaker for ukactive's Active Uprising in Manchester this summer.
Kenny, who said she was "delighted" to join Active Uprising, became a four-time Olympic champion after winning team pursuit and omnium gold medals at both London 2012 and the 2016 Rio Olympics.
After the birth of her first child in August 2017, she made her return to the track in February this year, helping Great Britain claim silver in the women's team pursuit at the Track Cycling World Championships in Apeldoorn, Holland.
Now, Kenny will share her inspirational success story with guests at Active Uprising, which takes place from 21 to 23 June at Manchester Central.
The event combines the Active Uprising Conference, ukactive Awards and Active Uprising Weekend, a festival of physical activity across Greater Manchester.
Laura Kenny said: "I'm absolutely delighted to be coming to ukactive's Active Uprising to talk about my journey to becoming Great Britain's most successful female Olympian of all time – and my newest challenge of reaching the pinnacle of my sport as a new mum. I look forward to seeing you on 21 June in Manchester."
ukactive has also announced two headline speakers from the world of human performance: Mike Collier, the man behind McLaren Applied Technology's Human Performance Centre of Excellence, and EXOS founder Mark Verstegen, who is recognised as one of the world's most innovative human performance experts.
EXOS is a global leader in the field of human performance, with clients including Fortune 100 companies, world champions in sports and leaders in healthcare, military and community organisations.
McLaren Applied Technologies is a high-performance technology and design company which delivers quantifiable performance advantage across four markets: motorsport, automotive, public transport and health.
Mike and Mark will share their experience in applying performance-based methodology, nurturing talent, performance improvement and delivering personalisation at scale to impact population health.
The Active Uprising Conference will bring together five major streams spanning the breadth of the physical activity sector – SWEAT North, ActiveLab, Community, ukactive Kids and Ignite.
Set to be one of this year's main attractions, the ActiveLab strand includes ActiveLab Live, which represents the climax of ukactive's 12-week start-up accelerator programme, showcasing this year's cohort as each company presents their project in a live forum.
Speakers joining the ActiveLab strand will include Philip Newborough, CEO of Bridges Fund Management; Jim Graham, Managing Director of Nonlinear Thinking; and Jason Worthy, VP Fitness Solutions and Innovation at Life Fitness.
CEO of ukactive Steven Ward said: "We're delighted to announce that Laura Kenny will be joining us for the inaugural Active Uprising. Laura's passion for sport and physical activity is clear for all to see and she has an incredible story to share with you.
"The wider agenda for Active Uprising has been built in collaboration with our members and partners to represent the very latest thinking shaping the future evolution of our sector. Active Uprising will have an unrivalled agenda with clear take-homes for every attendee.
"Together, we'll explore the rapid pace of innovation, the future trends in fitness, community-level partnerships, the health of the next generation, and cutting-edge learning and development opportunities.
"With EXOS and McLaren Applied Technologies also confirmed on the bill, as well as a raft of Fit-Tech leaders, Active Uprising is set to deliver incredible value and insight to anyone with a stake in our nation's health."
Mark Verstegen, founder of EXOS, said: "At EXOS, our goal is not to support clients for one season or event, but to help them establish a performance culture that will resonate for years to come.
"I look forward to sharing our lessons from the past 20 years and what excites us about the future at Active Uprising."
More new speakers are set to be announced shortly.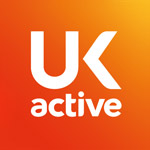 More People More Active More Often