Baroness Tanni Grey-Thompson has used her last Conference speech as Chair of ukactive to set out how the sector and Government can work together in a shared ambition to increase activity levels – and the opportunity to use the Commonwealth Games as a springboard.
In a compelling speech at ukactive Conference in London today (13 October), she reflected on how ukactive and the sector have progressed during her six-year tenure, laying the foundations for a partnership with Government that can drive major change.
The Conference, which took place at the Guildhall and was supported by headline partners miha bodytec and the City of London, saw more than 500 leaders from the worlds of business, health, fitness, sport and Government come together to discuss the recovery and development of the sector.
Baroness Grey-Thompson, who will hand over the role in August next year, said: "Backing the major drivers of activity could lead to a global event such as the Commonwealth Games in 2022 having a greater legacy for activity than London 2012 ever had.
"This is something our Government has in its grasp – let us not squander this opportunity which would be transformative for our nation.
"I want to see us create a partnership that sees the Government use all the levers at its disposal to support the sector's development and enable more people to be active.
"Our analysis shows that we can attract more than five million new people to use gyms, pools, and leisure centres on a regular basis by 2030.
"Memberships could grow by more than half by 2030, sparking a revolution in the UK's physical activity levels. And this growth would support the health and fitness needs of well over 20% of the UK population – up from 15% penetration before the pandemic.
"Let there be no doubt that this will have a transformative impact on activity levels across the nation."
Looking back at the past 18 months, she described how the sector has come together and strengthened its ties with Sport England, key policymakers and the Government, which she said now understands more about the sector than at any moment during her time as ukactive Chair.
She spoke about how the pandemic saw the sector set a benchmark for other sectors and how proactive it was to ensure that it was safe for people to return to facilities.
Her opening speech was followed by Sir Keith Mills, the Government's adviser on incentivising healthier lifestyles, who shared an update on his vision and plans, and the importance of the physical activity sector's role in driving health improvements.
The event also saw the new Secretary of State for Digital, Culture, Media and Sport, Nadine Dorries, deliver her first speech on the sector, acknowledging its essential work and the opportunities to deliver on the Government's ambitions.
Alongside the keynotes, there were breakout panel sessions where experts provided the latest research and insights on key areas including the latest barriers and motivators for women and girls in getting active; major plans with the NHS on the social prescribing of physical activity; increasing sport and activity provision for children and young people outside of school hours; and digital transformation within gyms and leisure centres.
The day finished with fitness influencer Lucy Wyndham-Reed sharing her views on physical and mental resilience, in conversation with Baroness Grey-Thompson.
ukactive CEO, Huw Edwards, said: "Today has been a great day finally getting the sector back together, renewing friendships, strengthening relationships and forging new partnerships.
"Hearing from the keynote speakers, panel sessions and delegates, it's easy to see how our sector has the energy and resilience to lead the nation's recovery from the pandemic.
"Over the past 18 months we have strengthened our relationships with governments and policy makers, as well as uniting the private and public sectors to ensure our voice is heard.
"Tanni's speech left no one in doubt about the work ahead in her final year as Chair of ukactive, and the shared ambition that we must take forward, as the engine room of physical activity in the UK."
Phil Horton, Country Director UK at miha bodytec, said: "It's great to be back as a sector at ukactive's conference discussing how we rebuild after the devastating pandemic.
"The fitness community is energetically bouncing back in the six months since reopening and we can feel that energy here today. It's been great to chat to people and hear how the sector is embracing new technology to target existing members and reach new health seekers.
"Listening to the Conference speakers, panels and delegates, we are committed with the industry's and government's share ambition to increase activity levels."
Lord Mayor William Russell, on behalf of the City of London Corporation, said: "The City Corporation has a long history of supporting grassroots sport and physical activity, from our many open spaces in and around the capital to funding for sports projects through our charity funder, City Bridge Trust.
"As we emerge from the pandemic, people appreciate more than ever the value of sport to health and wellbeing, and next year's Commonwealth Games present an ideal opportunity to capitalise on that and deliver a lasting legacy.
"We are delighted to partner with ukactive and will continue to work with them and with other sporting bodies to promote the benefits sport can bring to people across the capital and the UK as a whole."
To read Tanni Grey-Thompson's speech in full, click here
Hear more from the experts in our ukactive Conference podcasts, recorded with Anything But Footy:
The ukactive Conference podcast: Moving on, moving up, moving together
ukactive Conference Special Podcast: Creating better incentives for physical activity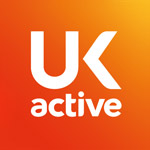 More People More Active More Often