Listen to our specially recorded podcast featuring the fascinating panel discussion, 'Creating better incentives for physical activity', recorded live at the ukactive Conference in London (13 October). Our podcast panel is Chaired by Anything But Footy hosts John Cushing and Michael Weadock, and features expert speakers:
Dr Anushka Patchava – Deputy Chief Medical Officer at Vitality
Prof David Halpern – CEO of the Behavioural Insights Team
Dr Jennifer Dixon – CEO of the Health Foundation.
Dr Will Norman – Cycling and Wellbeing Commissioner for London.
Anthony Wells – Director of Political Research at YouGov.
You can download or stream this ukactive podcast from all good podcast providers, including: Spotify – Apple Podcasts
For more content from the ukactive Conference 2021, click here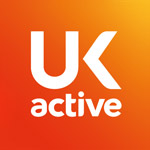 More People More Active More Often